SpiderHeck is the upcoming fast-paced couch co-op brawler set in the dark world featuring different maps and environments. You can enjoy playing this game by taking the role of a spider in a multiplayer, as well as single-player mode. The multiplayer mode in the game features PvP co-op gameplay while on the other side, the single-player mode features PvE gameplay that includes waves of enemies. You can equip laser swords, guns, grenades, and even rocket launchers against the opponents to defeat them while swinging through your web.
The steam trailer of this game got out in the year 2020 only while its trailer for PlayStation 4, and PlayStation 5 got out recently on 14 September 2021. If you haven't seen the trailer yet, you can see it below also. The graphics and the gameplay shown by the game's trailer have made many of the players waiting for this game. The glowing swords, swinging spiders, and fun physics have attracted many players. Adding to the point, the players also wonder about the release date of this game for Windows, PS4, and PS5. If you also have a similar question in mind, continue reading this article till the end to find out everything.
SpiderHeck Release Date
As you must have watched the gameplay trailer above, it not only has revealed the gameplay footage of SpiderHeck, but also gave a hint on the release of this game. The trailer mentioned that SpiderHeck will be releasing in the year 2022.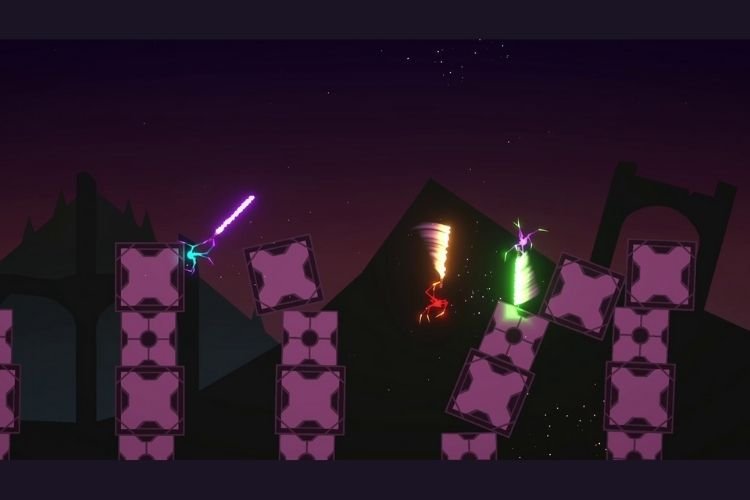 Apart from the game's year, there is no other information available from the official's side on this matter. Since there is not any harm in predicting the dates, I guess that this game will be releasing in the first half of 2022. Why I made this prediction is that Neverjam has announced this game on PC since last year and there is a high possibility that it will be publishing together for PC as well as PS4 and PS5. So, they must try to make the launch of this game quick and don't keep the game fans waiting much.
So, this was all about the Release Date of SpiderHeck on PS4, PS5, and Windows. If you found this article helpful, share it with your friends.
Read More:
Enjoy Gaming!!