Spectrum (formerly Charter Spectrum) the company that offers cable television, internet, and home phone service is currently facing an outage in many locations. Many users are facing scrambled channels issue while some are facing modem offline issue.
Also, a quick look at an outage tracking website, Down Detector suggests that Spectrum is indeed having technical problems. Have a look at the current outage map down below.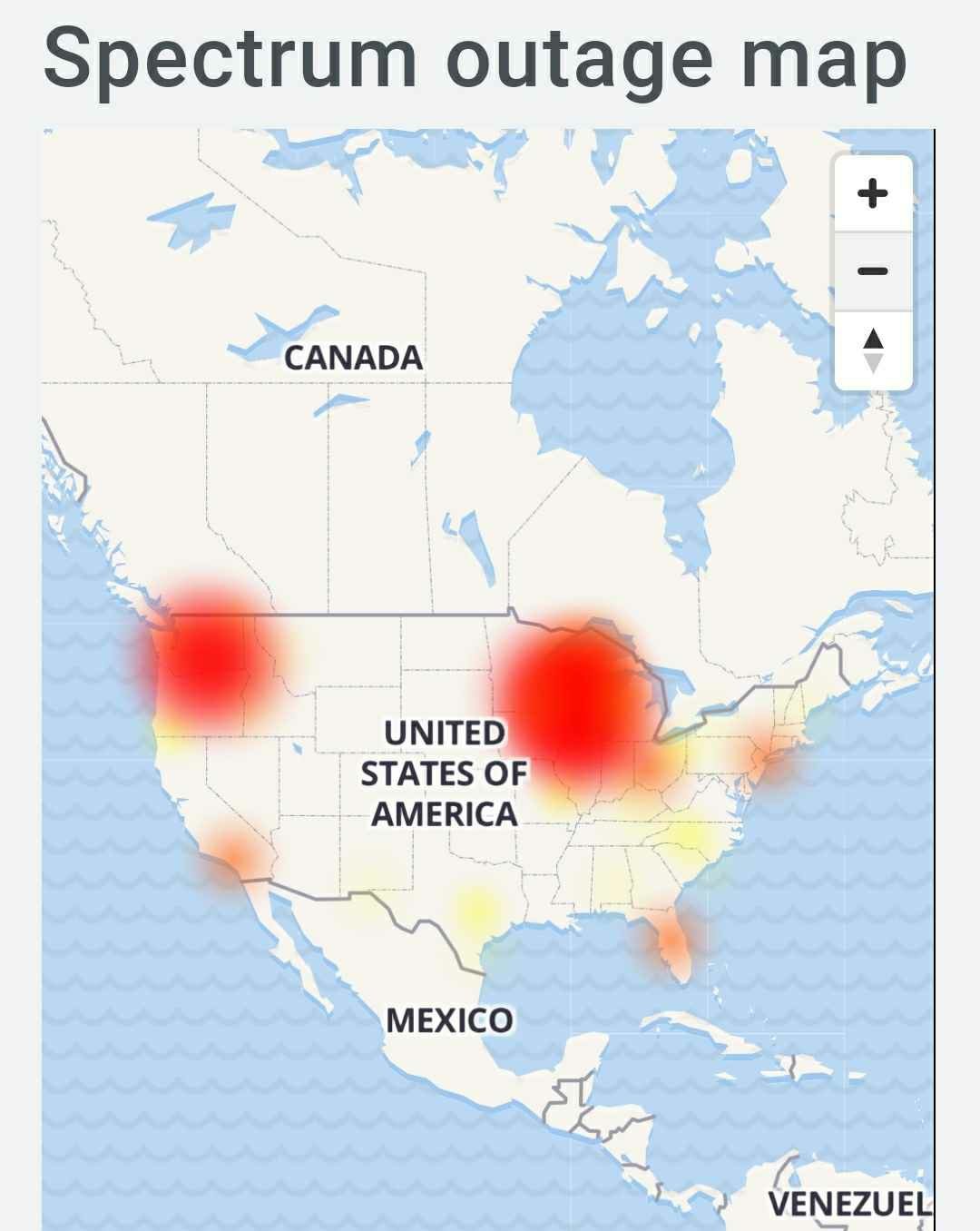 A quick glimpse at the micro-blogging site Twitter conveys there are many others affected by the same issue. For a quick glance, here's how some of the complains regarding the problem.
@Ask_Spectrum why does my local channels work and all the "cable channels" are broken up…glad my Roku stick works!

— Jim Madden (@jamadden1968) December 30, 2019
@Ask_Spectrum total blackout. Is it just me or a widespread outage?

— Jonathan (@Deacons1023) December 30, 2019
@Ask_Spectrum modem has been offline for over an hour. Is there an issue with service in my area right now? ETA in repair?

— Mike (@Twitiot_) December 30, 2019
Any official word on the matter? No, not yet. We're not able to obtain a word from the official service channels or their social media handles.
Rest assured, we're keeping a close eye on all related developments, and will update the story with relevant info as and when we come across any. So in case, you're encountering the issues discussed here, stay tuned for updates.