Sons of the Forest is still under development as it is in its Early Access phase. So, it is natural for players to encounter various issues. Recently a lot of players noticed that Virginia is getting stuck on walls in the game. This is a strange as well as a very frustrating issue because you can no longer call her for help. Virginia is an important NPC that will help you throughout the game. That's why players are wondering if there is a way to get her unstuck from the wall. Well, if you are also looking for a solution, then you have come to the right place.
Sons of the Forest is a sequel to The Forest. Both games allow the players to experience the thrill of the horror-survival genre. Although Sons of the Forest is still in the Early Access phase, it has already amassed a decent player base. Unfortunately, players have also run into multiple issues while playing the game. This is quite normal for games that are under development. The devs keep adding new things to the game and this triggers unknown bugs and errors. Fortunately, there are a couple of ways to get Virginia unstuck from the wall.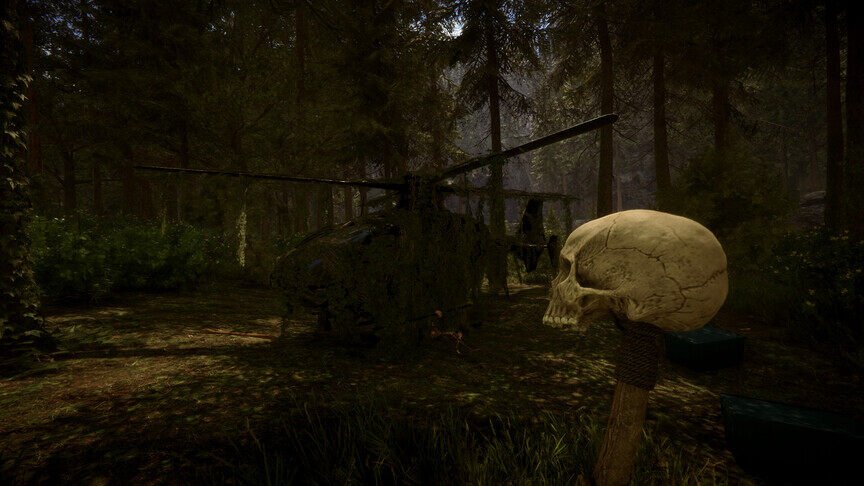 Sons of the Forest Virginia Stuck on Wall Issue: Is there any fix yet?
While there is no official fix for this issue yet, players have found a couple of workarounds to bring her back to normal. Most players have stated that the glitch triggers each time they go near the lake. Once this happens, Virginia goes up to the lake and then walks into a wall. Then, she starts doing the "follow me" animation but does not move from the spot. This is very frustrating because there is no easy way to get her unstuck. But, as we said before, there are a couple of workarounds.
First, you need to keep sleeping till it's the Winter season in the game so that the lake freezes. Then, make sure you have a gift for Virginia. Now, go towards her. This will trigger the animation and hopefully, she will start following you, and get unstuck from the wall. Now, another player mentioned that when searching the abandoned helicopter covered with leaves, they were able to get her unstuck from the wall. But, you will need to search the helicopter and all the boxes around it. If these methods did not work out for you, then you should try loading a previous save. Also, make sure the game is up to date because the devs keep rolling out new patches regularly. We will also update our article once more information is available. So, stay tuned to Digi Statement.