Sons of the Forest is a new survival-horror game release that has many players excited. Many Steam Deck owners may be eager to play this game. Thus, they may be looking for details on whether it is playable on the Steam Deck. This article is therefore regarding Sons of the Forest Steam Deck compatibility details & more.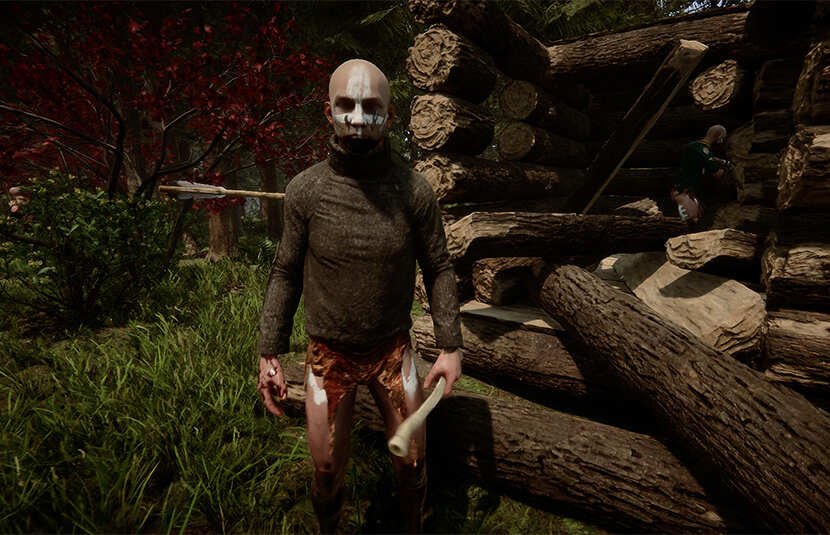 What is the Steam Deck and why is it a suitable device for Sons of the Forest?
The Steam Deck is a revolutionary gaming device that offers a unique combination of portability, power, and versatility. Likewise, it is a handheld gaming device that runs on a custom version of Linux and is quite powerful to run AAA titles. One of the key features of the Steam Deck is its ability to run PC games. This means that gamers can take their favorite PC games with them on the go, without the need for a bulky laptop or desktop. The Steam Deck is also highly customizable, allowing gamers to install and run their favorite games, software, and operating systems.
Overall, the Steam Deck is a great gaming device that offers a portable, powerful, and versatile gaming experience, making it an excellent choice for gamers who want to play games like Sons of the Forest with portability. But, it is still new and not all games come with Steam Deck support.
Sons of the Forest Steam Deck Compatibility Details & More
Sons of the Forest is currently not Steam Deck verified. However, it is possible to play the game on the handheld console. It is important to note that many players report encountering performance issues and unstable frame rates while playing Sons of the Forest on Steam Deck. This is quite unfortunate to hear for Steam Deck owners who are looking forward to playing the game. Even at the lowest settings, the game is unfortunately not yet optimized for the Steam Deck. But, you can still play it, if you can ignore such issues.
Will Sons of the Forest become Steam Deck verified?
There is a good chance that the game becomes verified for the handheld after it is optimized. Likewise, many graphically intensive games are already verified for the Steam Deck. Hence, it is very likely that the same will be the case for Sons of the Forest.
This was an article regarding the Steam Deck compatibility of Sons of the Forest. In addition to this article, you can also check out other guides on the game by following Digistatement.