With the popularity of cloud-based game streaming services today, players are always looking for information on the availability of new games on widely-used cloud gaming platforms. One such popular cloud-based game streaming service is Nvidia GeForce Now. Sons of the Forest is a new survival horror game that has many players excited. If you are a player wondering about the game's availability on this streaming service, you have come to the right place. This article is therefore all the information you need regarding the availability of Sons of the Forest on GeForce Now.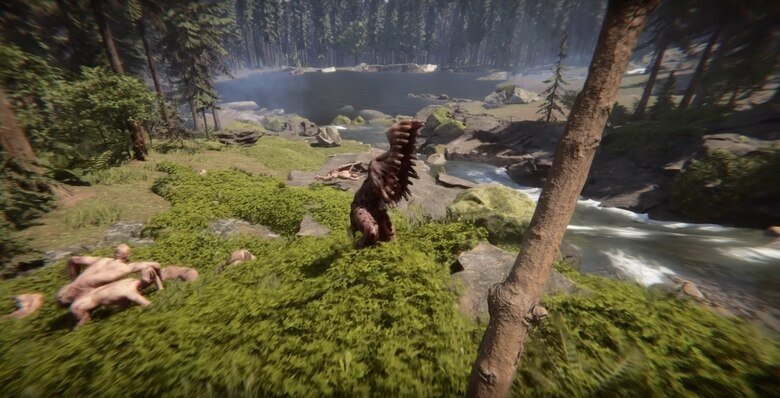 What is GeForce Now?
GeForce Now is a cloud-based game streaming service. It allows gamers to play their favorite games on various devices, including laptops, desktop computers, and mobile devices, without the need for expensive hardware. But, to use this service, you will need to have a good internet connection.
The service streams games from Nvidia's high-performance servers, and the gameplay is delivered to the player's device in real time. Likewise, players can access a vast library of games and play them instantly, without having to wait for downloads or updates. The service supports many popular games, including titles from major publishers such as Ubisoft, Epic Games, and Bethesda Softworks. But, does this service feature the popular title from Endnight Games? Let's find out.
Sons of the Forest on GeForce Now: Will it be available?
Unfortunately, there is currently no official information regarding the availability of Sons of the Forest on GeForce Now. We know this is disappointing news, but there is nothing to be done, as of now. However, there is a good chance that the game may become available on GeForce Now at a later date. This is mainly due to the fact that the previous game, The Forest is available on GeForce Now, years after its initial release.
Although Sons of the Forest may not be accessible to GeForce Now players right now, we think it won't be this way for long. The game not being available on the cloud gaming service is probably due to its recent release. Therefore, it may be available after some time, provided its popularity increases day by day. Do note that this is by no means official information. Therefore, take this with a grain of salt until official confirmation is available.
This was an article regarding the availability of Sons of the Forest on Nvidia GeForce Now. In addition to this, you can also check out other articles on the game by following Digistatement.