Snapchat, a popular multimedia app for sending messages is having technical issues currently & is not working for many users. Snapchat is a widely used app & its users have rushed to Twitter regarding the ongoing outage.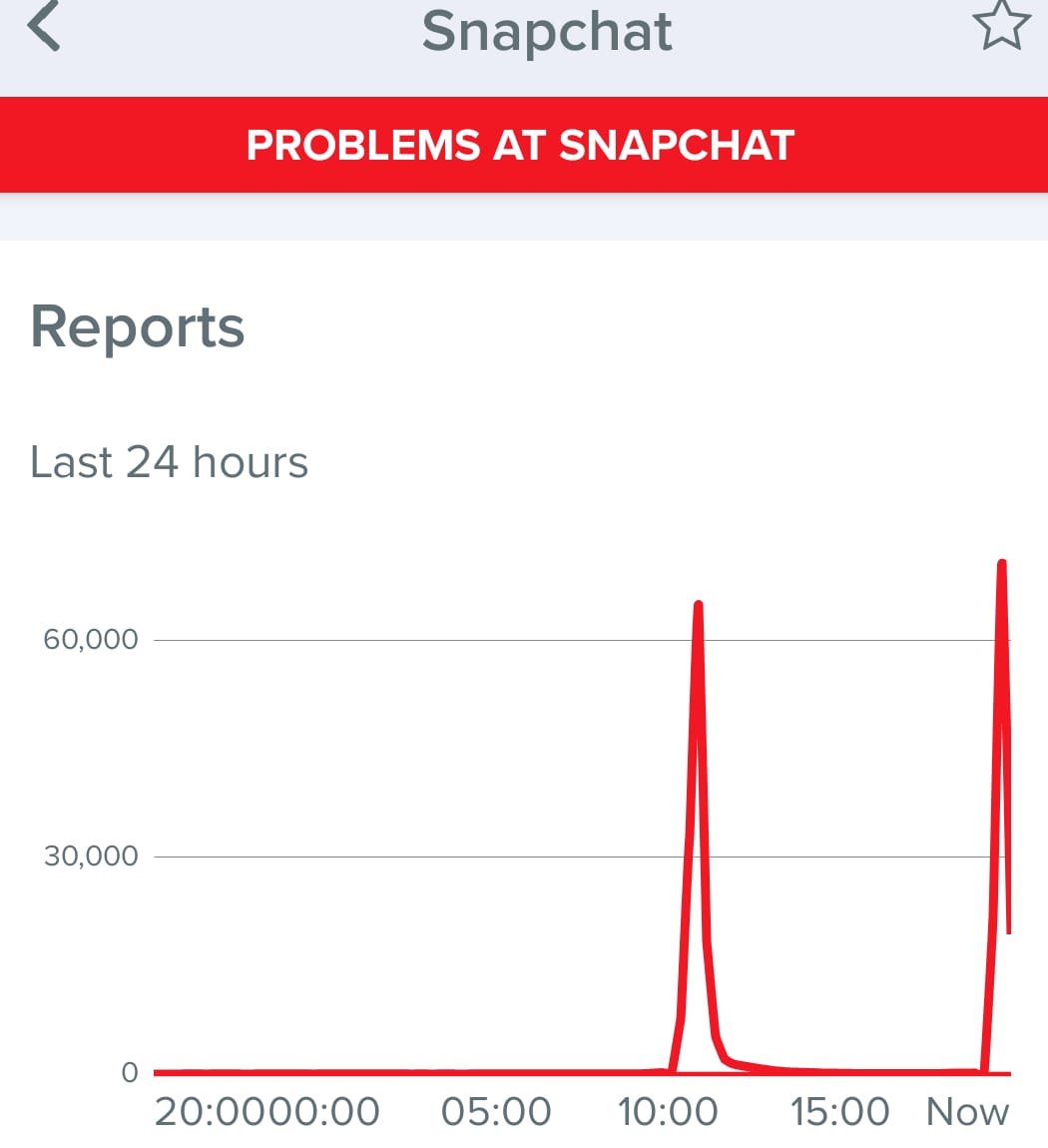 Many users are facing issues and not getting messages. If you are facing a similar issue, fret not, you are not alone as it is currently affecting many users
@spicykianlawley anyone else's snapchat not working rn??? iv been logged out & can't log back in :((

April 8, 2020, 10:21 a.m.
@iamaniketc Last thing I wanted during quarantine was @Snapchat not working!!!! Any fix??? @snapchatsupport

April 8, 2020, 10:21 a.m.
@keirstinnn26 is anyone elses snapchat not working ?

April 8, 2020, 10:21 a.m.
@A24HEDGES is anybody else's snapchat not working

April 8, 2020, 10:21 a.m.
@MissMazyGG Is Snapchat down for anyone else?

April 8, 2020, 10:21 a.m.
@EmmaleeLewing Why is my Snapchat not working

April 8, 2020, 10:21 a.m.
@jesssssssss21 This is me because my snapchat isn't working
---
Snapchat Outage Map:
A quick look at an outage map of Snapchat , also confirms that there is some technical glitches. Have a look at the current outage map down below.
Any official word on the matter? No, not yet. We're not able to obtain a word from the official service channels or their social media handles.
Rest assured, we're keeping a close eye on all related developments, and will update the story with relevant info as and when we come across any. So in case, you're encountering the issues discussed here, stay tuned for updates.
---
UPDATE: 1
Official Snapchat twitter handle says :
We're aware many Snapchatters are having trouble using the app. Hang tight – we're looking into it 🛠️

— Snapchat Support (@snapchatsupport) April 8, 2020