Scars Above is a demanding sci-fi shooter game that offers players a chance to experience the satisfaction of conquering challenges. It features an intricate and captivating storyline and is set in an enigmatic extraterrestrial world that has players exploring its different mysteries. When it comes to new game releases, players are always looking for accessibility with controller support. This article is therefore regarding whether or not there is full controller support available for Scars Above.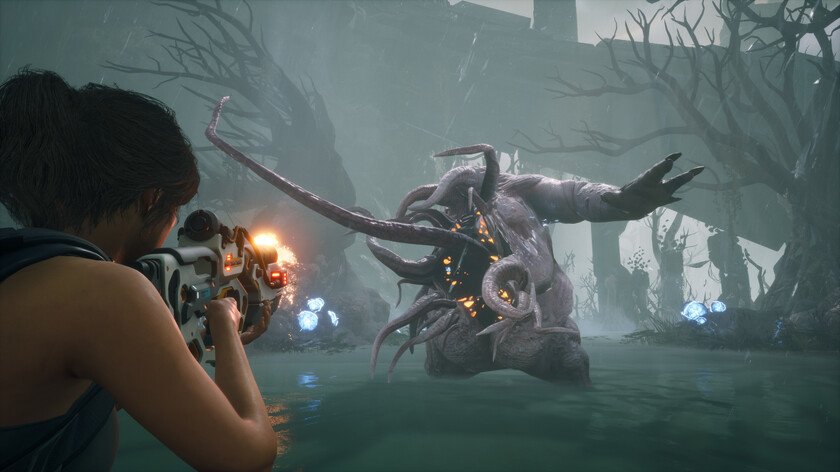 Why is it important for a game to have full controller support?
Full controller support is essential for modern games, such as Scars Above. This is mainly because it offers players the flexibility and freedom to play the game in a way that suits their preferences. There are several reasons why having full controller support is important for a game. Many players prefer to use a controller over a keyboard and mouse, as it offers a more comfortable and intuitive gaming experience.
Full controller support on PC makes the game more accessible to a broader audience and ensures that players can play the game using the controller of their choice. Likewise, playing a game with a controller can enhance the immersive experience, as it allows players to feel more connected to the game world. With a controller, players can interact with the game in a more natural and intuitive way, making it easier to get lost in the game's storyline and characters. So, with that said, let us find out if the game supports controllers on PC.
Scars Above Full Controller Support: Is it available?
The short answer is Yes. There is full controller support available in Scars Above. This means that players can enjoy the game using a controller without the need for other input types. The game's Steam page clearly states that there is full controller support. This is great news for those players who prefer playing PC games using a game controller. Additionally, players who prefer a mouse and keyboard input scheme can also have a great experience playing the game. The availability of support for different inputs makes the game more accessible. More freedom for players to choose how they play means that the game is also likely to attract a wide audience.
This was an article regarding whether or not there is full controller support available in Scars Above. You can also check out other articles on the game by following Digistatement.