A home loan certificate refers to a statement of your home loan account provided by your lender. It is the summary of the interest and the principal amount repaid by a person towards their home loan for the given financial year. It serves as a proof of home loan repayment. In most of the cases, a provisional interest certificate can also be obtained at the beginning of the financial year. This indicates the amount payable for that year. The process to get the home loan interest certificate is very simple and can be done from the comfort of your home.
The first thing you need to do is visit the official website of the bank and login to your account. You can then access the home loan summary statement, provisional tax certificate and other relevant documents. As an alternative, you can also visit the nearest branch of your bank. You can ask the officials for the statement in person. You have to provide them with your loan account number and other details like PAN, date of birth etc.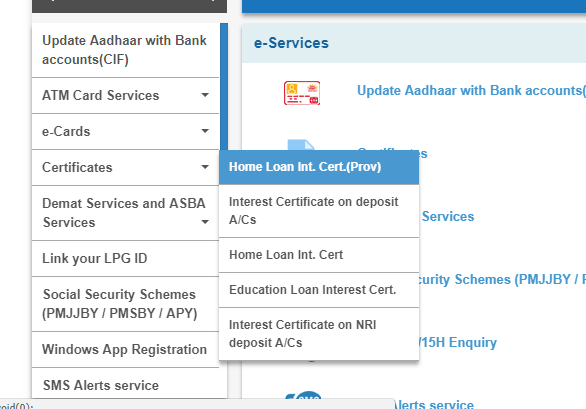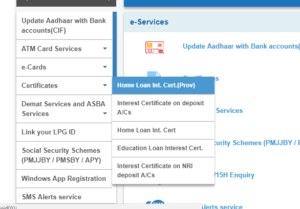 The same thing is also being offered by SBI. But some internal issues of SBI has brought a lot of problems for customers. Recently people have reported that they are not able to download the updated home loan provisional certificate. The major issue that is being addressed here is that the website is still showing the previous certificate instead of the new and updated one. Users said that they tried to contact the customer care of SBI but they were told that everything is fine.
Customers have tried a lot of other things as well. They refreshed the same page again but still the updated certificate was not showing up. Now, let me tell you that till now, SBI has not mentioned or suggested anything on how to solve this problem. Sometimes it is possible that the website might be facing a lot of traffic because of multiple users opening the same page at the same time. It is also possible that the website might be facing some temporary server issues. So better try to download the updated certificate after a few hours.
If the issue is still not resolved, write to SBI at [email protected] or rinb.customer2sbi.co.in with all the details. You must include a full description of the problem, error screenshots, account number and contact details.