Bally Sports App was launched on 31st March 2021. The app replaced Fox Sports GO. The app is available on mobile and connected devices like Apple TV, Fire TV and Android TV. It will be available soon on Roku and the process to roll out on the device is going on at a fast pace. The app can be used for a lot more than just streaming live games. It lets you to track scores, stats, standings and news. You will also get to see video game previews and highlights from games of teams that play on Bally Sports RSNs.
If you can access Bally Sports RSNs with your cable, satellite or streaming provider, which is limited only to AT&T TV, you can authenticate to access your team's live games. There are no blackouts. This means you can watch the games at your home or on the road. The new video player now has a TV Guide. It has the facility for watching past games and shows on-demand. You can create a Bally Sports account. It will let you to follow your favorite teams so you can track only those you care about for.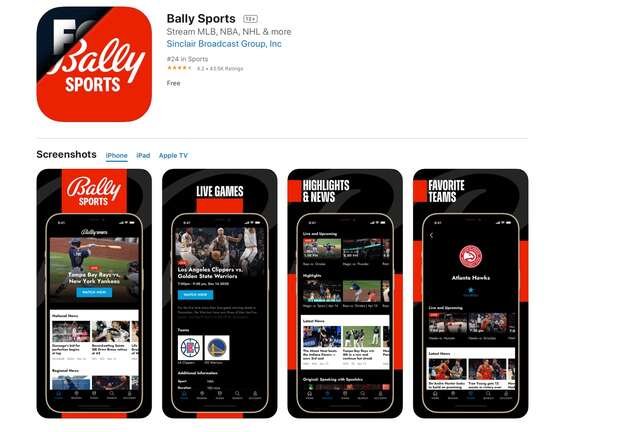 But recently Xbox users have reported an issue related to the app. Xbox users have complained that the Bally Sports App is not working on Xbox devices. People are facing various issues related to the app on their Xbox devices.
A user said that he is no longer able to see any game on the app. He turned on the app after a very long time. But the app was not able to play the video he wishes to watch. He tried to sign in again. But the app said that he is on DirecTV in the North region. He was able to sign in after multiple attempts. Most of the users have complained that the app has started to show more issues mainly after it has been updated to Bally Sports App. Earlier, when it was active as Fox Sports GO, very few issues were reported by users.
Xbox users have also complained about video streaming issues saying that they were able to play only a few specific videos. Some also said that the app exited by itself and when they relaunched it, the app was not working at all. If you are facing a similar type of issue, you can try to fix it by following these steps –
Switch off and restart your device. This should make your app properly functional.
Uninstall and reinstall the Bally Sports App on your Xbox device. Relaunch the app. In most cases, this step fixes a large number of issues.
Ensure that you have a strong and stable internet connection. Sometimes, the internet connection can prove to be an issue in the proper functioning of the apps.