Updated February 13 – A New Tea Party Set is coming in the Valentine's Day update on Royale High. The following info has been revealed by YouTuber @Shaylo.
Valentine's Day Tea Party Set
This includes some tea party themed outfits-
Mon Cheri Tea Party Skirt
Mon Cheri Tea Party Platforms
Mon Cheri Tea Party Bowtie Bodice
Mon Cheri Tea Party Palace Sleeves

Mon Cheri Tea Party Lovely Beret
Mon Cheri Tea Party Clutch
New Teddy and new hairs are also going to be included in the Valentine's day update. So, if you wish to know more about them, you can watch this video by @Shaylo
---
Original Post follows below- February 11, 2021
Royale High will be getting a new Valentine's day update which will be introducing new content into the game. Well, we have information about the new items that are going to be added to the game. Here's everything you need to know.
Royale High- 2021
Created by Callmehbob, Royale High is a role-playing school fantasy game that revolves around the Roblox Universe. The game is fairly popular and the recent need for Valentine's update to Royale High encouraged fans to trend the topic on Twitter.
BREAKING NEWS: Barbie aka CallMehBob has been made TRENDING on TWITTER! This is RTC history truly we are witnessing! Fans are so hyped for the new Roblox Royale high update! Are you? pic.twitter.com/aH1KVs6D2Z

— RTC (@Roblox_RTC) February 10, 2021
So, now, all you must be thinking is that what new content will be added in the game, right? So, let's jump right into the details.
Royale High- Valentine's update 2021
A new Valentine's Day event badge will be coming with the Valentine's Day Update in Royale High.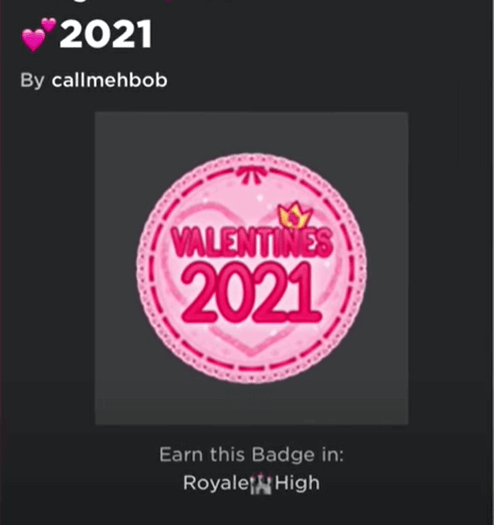 A new Halo badge might be introduced in the Valentine's day update. Although there is no confirmation if this is the Halo badge.
Some Halo badge concepts drawn by different people are listed below-
New Valentine's Day set
According to YouTuber @Princess Royale, the new valentine's day set is going to be a Teddy bear set. However, it is official that there will only be 1 Valentine's Day set coming with the update and not two.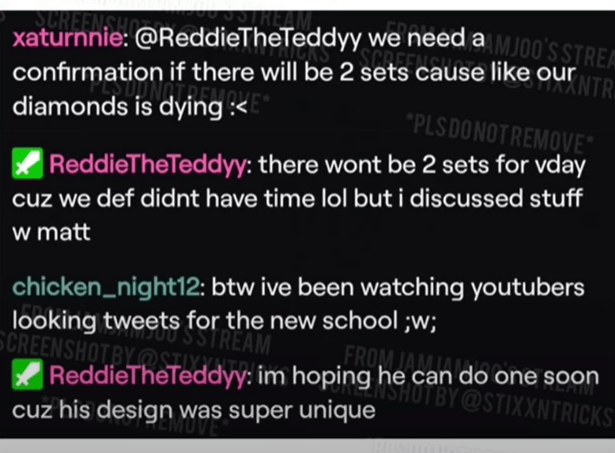 All the information are taken from @Princess Royale's video which can be found down below-
Royale High- Valentine's Day Update Release Date
It is official that the Valentine's Day update for Royale High will be coming today i.e- 11 Feb 2021. Since, it usually takes about 2-3 days to get everything in order after the reveal of certain items as in this case, the Halo badge which was showcased on 8th Feb, the Royale High valentine's day update is going to be released today itself.
Note- We will add more official details about the Valentine's Day update of Royale High once it hits the market. So, sit back and relax.