ROG Phone 3 primarily focuses on gaming, as the name conveys. But it is the right of every user to expect decent performance outside the gaming apps as well. For instance, ASUS has upgraded ROG from a dual camera to a triple camera, knowing that other than gaming, photography is a very common interest among users these days.
Similarly, users also expect great experience while watching videos, making calls, and so on, as ROG Phone 3 is not just a gaming device, but a premium, flagship smartphone promised to be a complete package.
However, ROG Phone 3 users are facing the "black crush" issue, an unusual yet plausible defect in some smartphones. Black crush is the term used when users spot pixelated grainy frames while watching a video/ streaming content, mainly when a dark/ black frame appears in the video. In the case of ROG Phone 3, users have reported on the official forum that they've been experiencing black crush issues while streaming content for a long time now.
Unfortunately, the latest update did not sort this issue. Here are the screenshots uploaded by one of the users, showing the before and after scenarios on ROG Phone 3 while watching a video.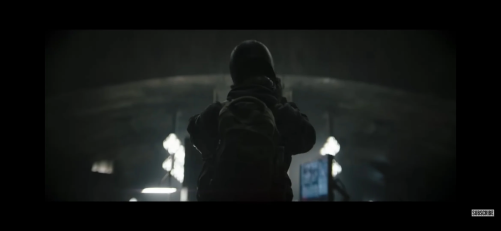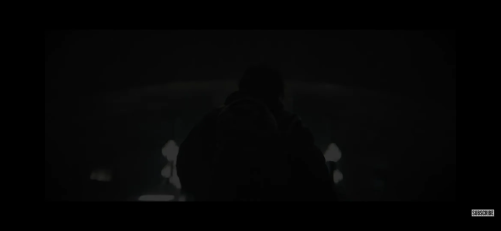 Well, you are wrong if you think it is just one user who has ended up with a defective piece of ROG Phone 3. Here are images of some threads posted by ROG Phone 3 users on the ASUS community forum.
But thankfully, the ASUS moderators have been constantly replying and updating the users with the latest works by ASUS. As you can see in the image below, one of the moderators has confirmed that the officials are working on the black crush issue.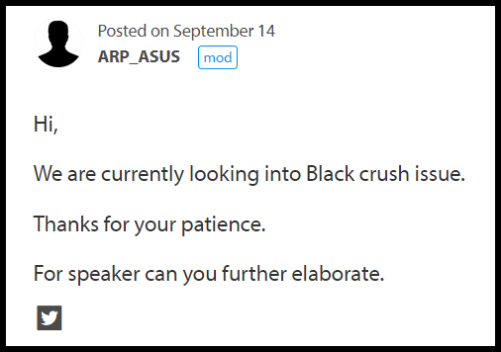 Therefore, you can soon expect a solution for the black crush issue. Experts have confirmed that the black crush issue is a software-based defect and not a hardware problem. So, this issue can be sorted just with a single update. We will keep you posted about the update!
We post related content and exciting news every day, so stay tuned! Also, share this article with all those who are facing similar issues in the ROG Phone 3 smartphone!