AMD has been hitting the headlines for quite some time now. The latest Ryzen 4000 chipsets and the AMD gaming cards have been breaking records and topping the charts. It seems like the brand is on to conquer the throne that Nvidia is barely managing to hold up. These cards are delivering insane performance and benchmarks from what we have seen so far. Even gaming laptops are gradually moving towards the latest Ryzen chipsets. Well, there's a lot more from AMD than these alone. The OEM has been working on yet many secret developments in the meantime.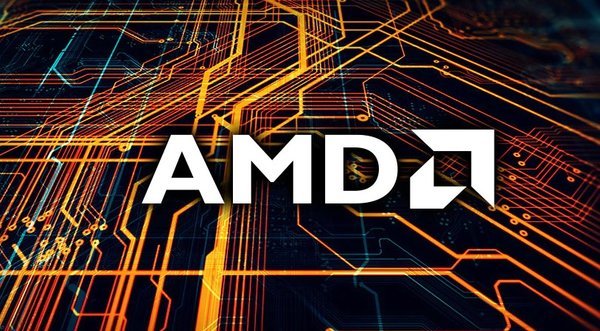 Buy, Play, and Sell games on AMD's Robot Cache:
It's pretty obvious that AMD has been holding up yet much amazing stuff under the hood. The brand has been working on many other amazing projects that will soon come to the spotlight. While the brand has got a lot of interesting things up its sleeves, it seems like it has now finally brought one of those to the limelight. AMD has now launched an online videogame marketplace for gamers. Well, it has a lot to offer than you think.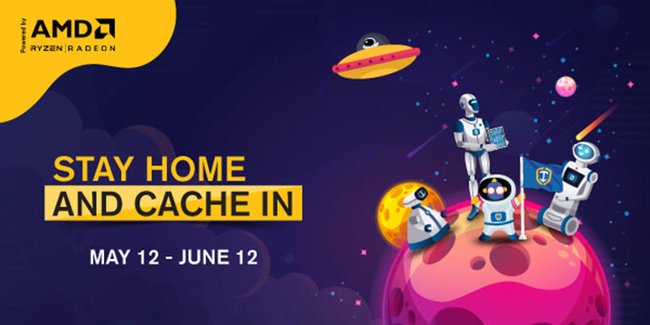 AMD calls this new platform as Robot Cache. It is indeed the world's first online marketplace to buy and resell games. The interesting part is you can also mine and earn free credits for games. Isn't that interesting? I bet gamers will definitely love it. Well, Robot Cache is still in the Beta development phase and AMD is finally making it enter the Open Beta for users. The Open Beta itself begins with what gamers would die for. There's an amazing sale going on from May 12 to June 12. Yes, you heard it. Gamers, what are you waiting for? Go grab a copy of your favorite gaming titles.
Since Robot Cache is powered by AMD, users of the Ryzen processors or the Radeon graphic cards have got some insane perks. AMD says these users will be able to get free games faster with a special edge. So, what is it? These users will get 5% of what AMD calls Perma Boost until the end of 2020. That's right! These guys will enjoy 5% Perma Boost until 2021 starts. That's a total of 8 months straight! Gamers might be thinking why they didn't go for the Radeon card instead of their Nvidia card. Quite funny, isn't it?
What does Robo Cache offer?
It's pretty simple and straight forward. You can buy gaming titles and play them online whenever you want. You get a huge collection of AAA gaming titles and all those amazing indie games as well. The interesting part comes now, you can mine and earn credits to buy games for free. On easy words, when you are not using your gaming setup like your PC or your Radeon graphic card, you can enlist them on Robot Cache and Iron. Iron is a sort of free credit for cachers. These Iron will let you buy games for free.
If you are done playing and completed the game, you can resell the title on Robot Cache itself. You don't have to go anywhere looking to sell it. The whole platform is based on the blockchain technology and it ensures the complete security and safe gameplay of users. So, all those gamers out there, what are you waiting for? Go check it out.
Grab your copies of all your favorite titles on the sale that is currently live only until June 12. Happy gaming Peeps!!
Stay tuned for further developments on Robot Cache and more such related content. Also, share this article with all those gaming freaks who have been waiting their whole life for something like this.