RoboCop: Rogue City is an action-packed game that immerses players in the world of RoboCop. It offers thrilling missions and a gripping storyline. While the game is garnering positive reviews on Steam, that does not mean it is free from bugs and errors. Graphical glitches can be tolerable at times, but bugs related to quests can sure be a bummer. Similarly, some players have encountered a frustrating bug that prevents them from progressing in the game, which the community is calling the "You Cannot Leave This Area Now" bug. So, in this article, we will discuss this bug and also find out if a fix is available.
This bug occurs during a main quest, particularly when players are trying to make their way to the slaughterhouse. But due to the "You cannot leave this area now" message, they are simply not able to drive to the slaughterhouse. This issue has left many puzzled and stuck, as they believe they've completed all the necessary objectives. While this "You Cannot Leave This Area Now" bug can be quite a nuisance, the good news is that players have been discussing this problem, and some potential workarounds have been suggested.
RoboCop Rogue City "You Cannot Leave This Area Now" Bug: Is there any fix yet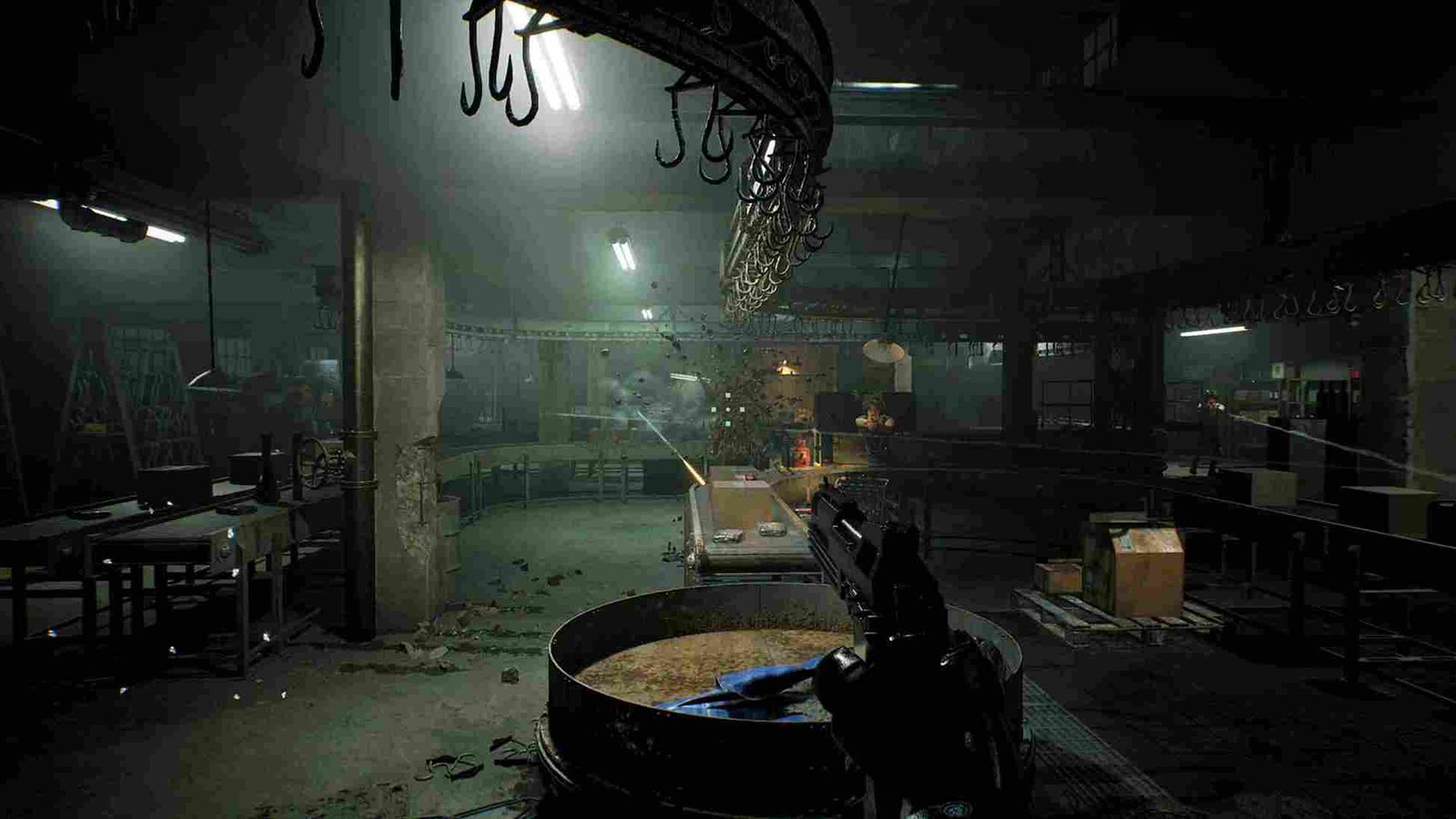 So, while there is no official fix for this bug at this time, there are some player-suggested workarounds that you should definitely try out. The only disclaimer is that these workarounds are still potential fixes and, hence, not guaranteed to work for everyone.
First, Try a restart
One approach to resolving this bug is to restart the game. Sometimes, a simple reboot can clear out temporary issues and allow you to progress. So, before moving on with the workarounds mentioned below, try this out first!
Reload a previous save
Another option, and by far the most popular, is to reload a previously saved file. If the bug was triggered due to a recent action, loading an older save might help you avoid it and continue your journey. Now, here is the caveat: reloading a previous save might not work on the first go for some players. In such a case, try a few times before giving up on this method.
Verify the Files
If restarting the game or loading a previous save doesn't do the trick, consider verifying the game files through  Steam's verification option. Just right-click on the game from your library and click on Properties. In the Installed Files tab, you will find the option to verify your game files.
Reinstall the game
If the issue persists despite verifying the game files, you might need to take a more drastic step—reinstalling the game. Uninstall RoboCop: Rogue City from your system and then reinstall it. While this is a more time-consuming process, it can help resolve persistent bugs that can't be fixed through other means.
If none of these workarounds proves effective, it might be time to reach out to the game's support or community forums. Their insights and solutions can be invaluable when it comes to tackling such bugs. Well, with one of those workarounds, we hope that you were able to get past the bug and progress further in the game. Now, before you leave, don't forget to check out DigiStatement for more gaming reads like this. Read more: RoboCop Rogue City Best Skills to Level Up