Roblox games have never failed to amuse the masses. This is due to the sheer amount of titles that are available on the platform. Roblox is almost synonymous with versatility. In this article, we are going to take a look at the Roblox Jailbreak new Vehicles update for August 2021. Here's everything you need to know about the same: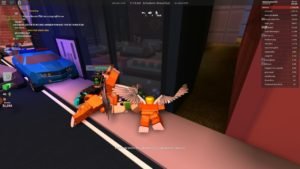 Roblox Jailbreak
Roblox Jailbreak is one of those games which one cannot get enough of. The game has an open-world setting, with a cops and robbers theme. The game is similar to Grand Theft Auto, an extremely popular gaming series developed by Rockstar Games. One can either play as a cop or a prisoner. A prisoner that breaks out of the prison is then classified as a criminal.
The game has time and again stood as one of the best games available on Roblox. Along with the various cars that are available in-game, players can do a lot of activities as both Police and Criminals. The developers behind the game also work diligently to provide their users with new content, the latest of which will be covered in this article.
Roblox Jailbreak new Vehicles update for August 2021
Anyone who has played the game can vouch for the fact that the cars are arguably the best part of the game. There are several cars for players to choose from. However, Badimo has announced the latest update that will bring some changes in for these vehicles.
That's right, 5 lucky cars will receive a brand new look, both inside and outside. On August 6th, Badimo released a tweet detailing the additions that are being brought to 5 cars. The update will bring an all-new interior look along with somebody refreshers for the following vehicles:
THE CELESTIAL will now feature brand new LED interior lights that match your headlights

SWAT VAN will now come with more seating!

PICKUP TRUCK will include refreshed exterior

THE CAMARO will be smoother but still remain classic

THE FREE HELI will come with some refreshed exterior as well
You can find the tweet in question here:
We're updating FIVE #Jailbreak vehicles this update with interiors and some body refreshes!

🎉 1. THE CELESTIAL! Featuring LED interior lights that match your headlights
🎉 2. SWAT VAN! Now with more seating!
🎉 3. PICKUP TRUCK! Including refreshed exterior!

…and #Roblox pic.twitter.com/VCHfUpWRQ7

— Badimo (Jailbreak) (@badimo) August 5, 2021
Note: These changes are absolutely free for existing owners.
The developers hinted at more announcements tomorrow, and we couldn't be more excited!
Read more about Roblox Jailbreak here: