Ready to test your bones? Then take the broken bones challenge! Wavey Games is pushing the boundaries of what a Roblox game can be with Broken Bones 5. With each daring jump, you'll find yourself in a new biome full of secrets and surprises. The goal of the game is simple – take on the obstacles, break some bones and earn points! So put your bravery to the test and see if you can make it out in one piece! Don't miss out on the chance to get your hands on Broken Bones 5's exclusive freebies! From Wavey Games, these codes are the perfect way to break more virtual bones and get rewards. Keep reading this guide for all the information regarding the latest codes in Roblox Broken Bones 5.
Roblox Broken Bones 5 Codes for January 2023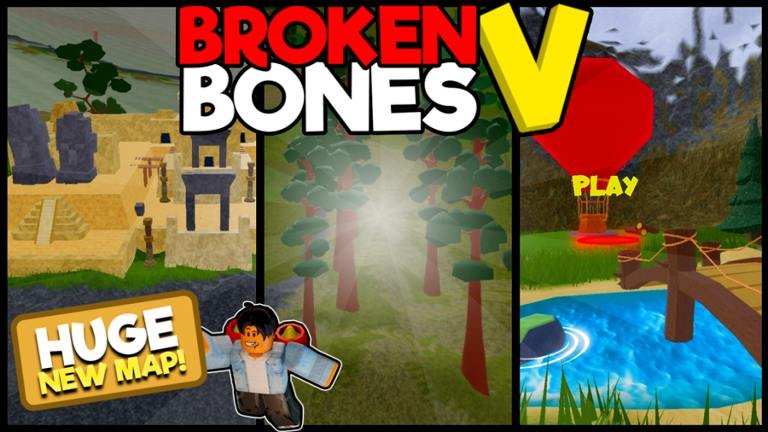 If you're looking for the active codes for Roblox Broken Bones 5, your journey ends here! We have toiled through countless sources to uncover the current codes that are still valid. Check out the list below to uncover the rewards on offer for redeeming these codes – but don't wait too long, as these coveted codes will not remain available forever!
BETA! – Use this code and receive a total of 3 potions(random)
Follow1000 – Use this code and receive a free bundle of fuel boosters
At any given time, Roblox games typically feature a range of active codes; however, for the title Roblox Broken Bones 5, there are currently only two codes available. We will be updating this page with newly released codes, so it is recommended that you bookmark it in order to stay informed. While new codes may become available later on, those currently listed are the only active ones at present, so it is advisable to redeem them quickly before they expire.
How to redeem codes in Roblox Broken Bones 5?
Redeeming codes in Roblox Broken Bones 5 is a straightforward process, though it may prove difficult for some. To help with the task, the following steps can be followed.
First, launch Roblox and open up the game Broken Bones 5.
Once the main menu appears on the screen, locate the Twitter icon located on either side of the screen.
By pressing this icon, a box will appear prompting you to enter a code. Enter a code from this article.
It is important to be mindful when entering the code and make sure that it is accurate and free of errors.
Finally, after finishing your entry, press on redeem button to unlock your reward.
With that, we come to the end of this guide. We hope you found it helpful. For more gaming-related content like this one, stay tuned to Digistatement. Peace and happy gaming!
Related reads,
Roblox Survive The Slasher Codes for January 2023
Roblox Alphabet Lore Race Codes for January 2023