There are plenty of racing sims that are in the market that offer beautiful graphics, and a lot of content. rFactor 2, on the other hand, offers a competitive atmosphere while maintaining the important elements of a racing sim. If you've ever found yourself enamored by real-life racing including NASCAR and Grand Prix, and have a keen eye for the details, rFactor is a game that you shouldn't miss playing. Studio397, the creators of the game went all out when it comes to new content and features in Season 3, which has got many fans' attention. Seeing the amazing reception, many are wondering about Season 4 and what else the developers will release for the players to experience. Continue reading the article to know more about rFactor 2 and when is Season 4 coming out.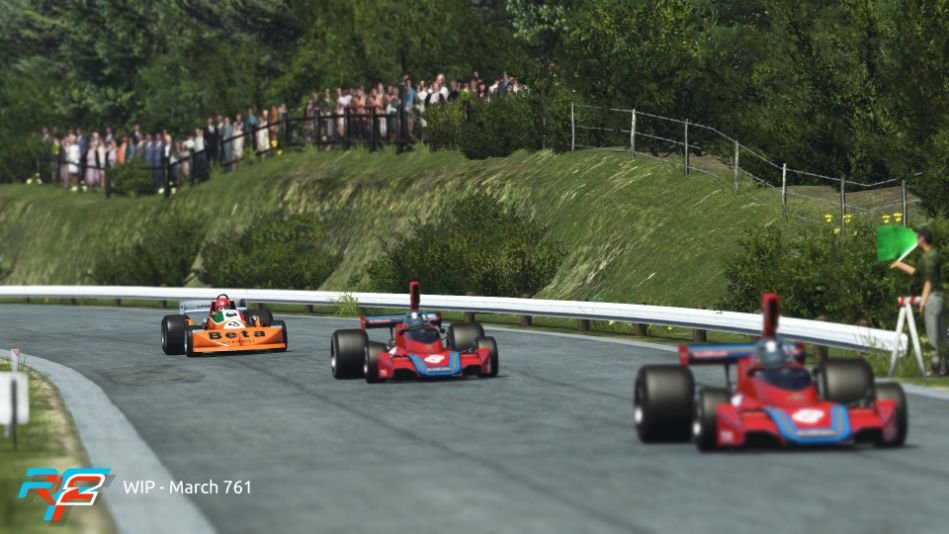 About rFactor 2.
There are plenty of great racing games that set the bar high when it comes to visuals, content, and a lot of attention to detail like Forza Horizon 5 and Gran Turismo 7. To deliver their vision of an impeccable racing sim, Studio397 improved the sequel of the original rFactor in many ways, and it is truly a sight to behold when it comes to immersion. It has accurate physics that includes the deformation of a car when your car crashes and simulated things like tire wear, tire deformation, aerodynamics, and performance/mechanical damage. The attention to detail further makes the racing sim more immersive and enjoyable to play and many racing fans appreciate the effort.
It also has a dynamic weather system with day and night cycles, which gives a sense of time and makes endurance races enjoyable along with breathtaking graphics that is a joy to look at.
What can we expect in Season 4 for rFactor 2?
In season 3, devs announced the new competition system that offers different variations of racing that are identical to their real-life counterparts. We can expect that devs will further enhance the new content in Season 4 and add more improvements and new features as we witnessed like particle sparks, wet weather updates, and fixing a few issues in the game.
When is Season 4 releasing?
Season 3 of rFactor 2 went live on May 9, 2022, and will continue till June 19, 2022, so it will be a long time before we get any announcement of Season 4 from the official sources. If we analyze the timeframe of Season 2 which came out on 28 March 2022 and continued till 8th May 2022 and Season 3 races that went live on May 9, 2022, and will end on 19th June 2022, we can expect Season 4 to commence in somewhere of June, preferably 20th June. As soon as we get any official details about it, we'll keep you updated.
We hope that you enjoyed reading this article, stay tuned for more updates about rFactor 2 and other news at Digistatement.