Resident Evil 4 Remake will make you get creative with your kills. This is quite necessary as you need to conserve your ammo for the big bad guys. Fortunately, there is a way to kill the enemies silently without making any noise. Stealth kills have been a part of these games for a long time. But, a lot of players might not know how to do this in the upcoming remake. Well, this is quite normal as the game has a lot of gameplay features and mechanics. So, if you are also looking for more information about this topic, then you have come to the right place.
Devs at Capcom have been on a roll with Resident Evil remakes. Now, RE 4 has finally joined the list. Fans are super excited to play the game and explore the mysterious world of the game through Leon's eyes. The remake has a lot of new things that look pretty exciting. The devs have implemented a lot of gameplay features that will allow you to experience the game thoroughly. Now, you can either go guns blazing or take the sile and stealthy make your way through the game's world. But, to do this, you should know how to kill enemies silently.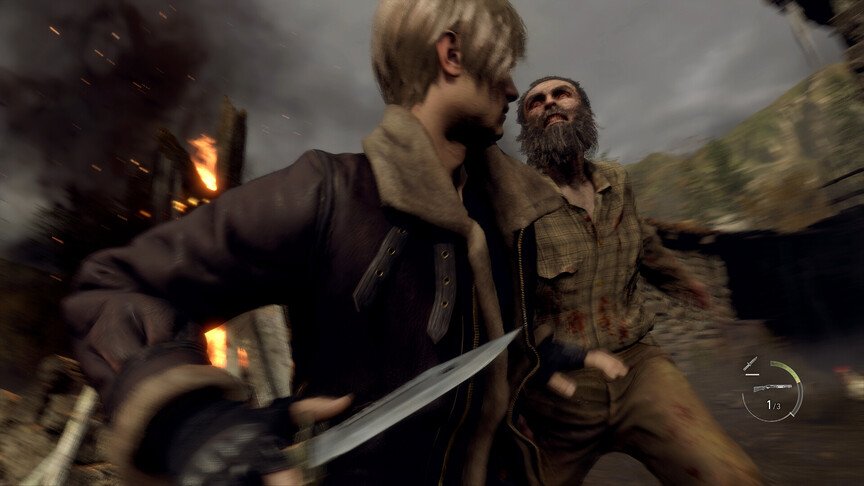 Resident Evil 4 Remake: How to kill enemies silently (stealth)?
It is easier to kill enemies silently in Resident Evil 4 than you might think. But to do this, you will need to be very stealthy. First, you will need to crouch and silently approach the enemy from behind. This is very important because you will not be able to perform a stealth kill if an enemy sees you. Once you are at an appropriate distance, you will see the Stealth Kill icon displayed on your screen right next to the enemy's position. Now, just press the Left Mouse Button (PC), R2 (PlayStation), or RT (Xbox) to perform the stealth kill.
There are many advantages of dispatching enemies silently rather than using a gun. First, stealth kills don't make any noise. So, you don't have to worry about alerting the whole crowd. This method also saves your ammo. As you already know, ammo is scarce and you should preserve it. So, you should often silently kill the enemies and make your way through. However, just make sure to not get seen. Well, this brings us to the end of the article. Stay tuned to Digi Statement for more such gaming guides.