If you are looking for information regarding the release date of the sequel of Remnant From the Ashes on the PlayStation 5, Xbox Series X/S as well as PC, you have come to the right place. Remnant 2 is an upcoming sequel to the massively successful third-person looter shooter game, Remnant From The Ashes. Likewise, the first game is a massive hit among players of third-person shooters as well as Dark Souls-like games. Many players have been waiting for the release of this game. This article is therefore regarding the release date for Remnant 2 on PS5, Xbox Series X/S, & PC.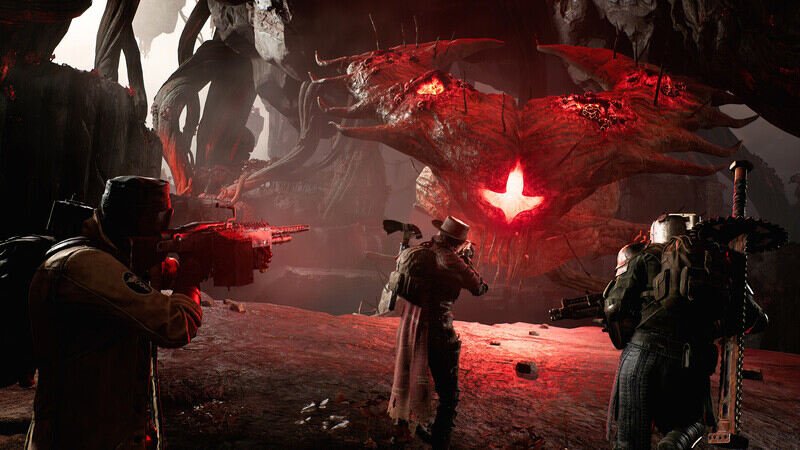 Games like Remnant From The Ashes as well as its upcoming sequel are unique third-person shooters that blend multiple genres to create an exciting experience for players. As of the writing of this article, all the information available on the sequel points to a more ambitious game, one-upping all the elements that made the first game a huge success. It is understandable that many fans are excited about this sequel.
Remnant 2 PS5, Xbox Series X/S, & PC Release Date: When is it coming out?
Remnant 2, the sequel to the popular looter shooter game, is currently slated to be released on PlayStation 5, Xbox Series X/S, and PC in 2023. This is great news for players who are looking forward to its release. However, there is currently no specific date for its release nor the availability of pre-orders.
Unfortunately, there is also some bad news regarding the game's release as the sequel is seemingly not getting released to current-gen consoles. This means that players who are on consoles like the PlayStation 4, and Xbox One are out of luck, as they will not be getting access to the game.
The founder as well as CEO of Gunfire Games, David Adams shared the following statement regarding the release of Remnant 2,
"We are excited to delve back into the world of Remnant with the team at Gearbox Publishing. There are so many interesting stories to tell, vicious enemies to vanquish, exciting loot to grab, Archetypes to experiment with, and heart-pumping action for players to experience with their friends. We can't wait for everyone to play it next year."
Also, the previous game's announcement was made in Jul 2018, and it was globally released later in Aug 2019, which indicates the long 11-12 months wait for this title as well. If we go by this, Remnant 2 will be releasing late 2023. However, we don't think that the sequel will be following the same pattern. Once we get more information on the same, we will update this article accordingly.
This was all about the release date of Remnant 2 for the PlayStation 5, Xbox Series X/S as well as PC. In addition to this article, you can also check out more articles on game guides as well as news by following Digistatement.