Remnant 2, the sequel to 2019's Remnant: From the Ashes, is finally here. Released on July 25, 2023, for Windows, PlayStation 5, and Xbox Series X/S, the game marks the return of Gunfire Games as the development studio behind the title. So far, reviews for Remnant 2 have been quite positive, with some even calling it better than the previous one. It seems like Remnant 2 has achieved what most sequels fail to do: be more fun than the prequel. Something Nintendo's The Legend of Zelda: Tears of the Kingdom did recently. Now, as with any newly released game, Remnant 2 happens to be plagued with some annoying issues. One of those issues is the "DirectX 12 is Not Supported On Your System" error that players are encountering while launching the game.
Issues like this are unavoidable at this point. No matter how perfect a game might be, it will have some kind of technical issue like this. However, that doesn't mean that such problems can't be fixed. In fact, we have prepared this guide for that purpose. Follow our mentioned workarounds, and you will hopefully not see the "DirectX 12 is Not Supported On Your System" error while playing Remnant 2, ever.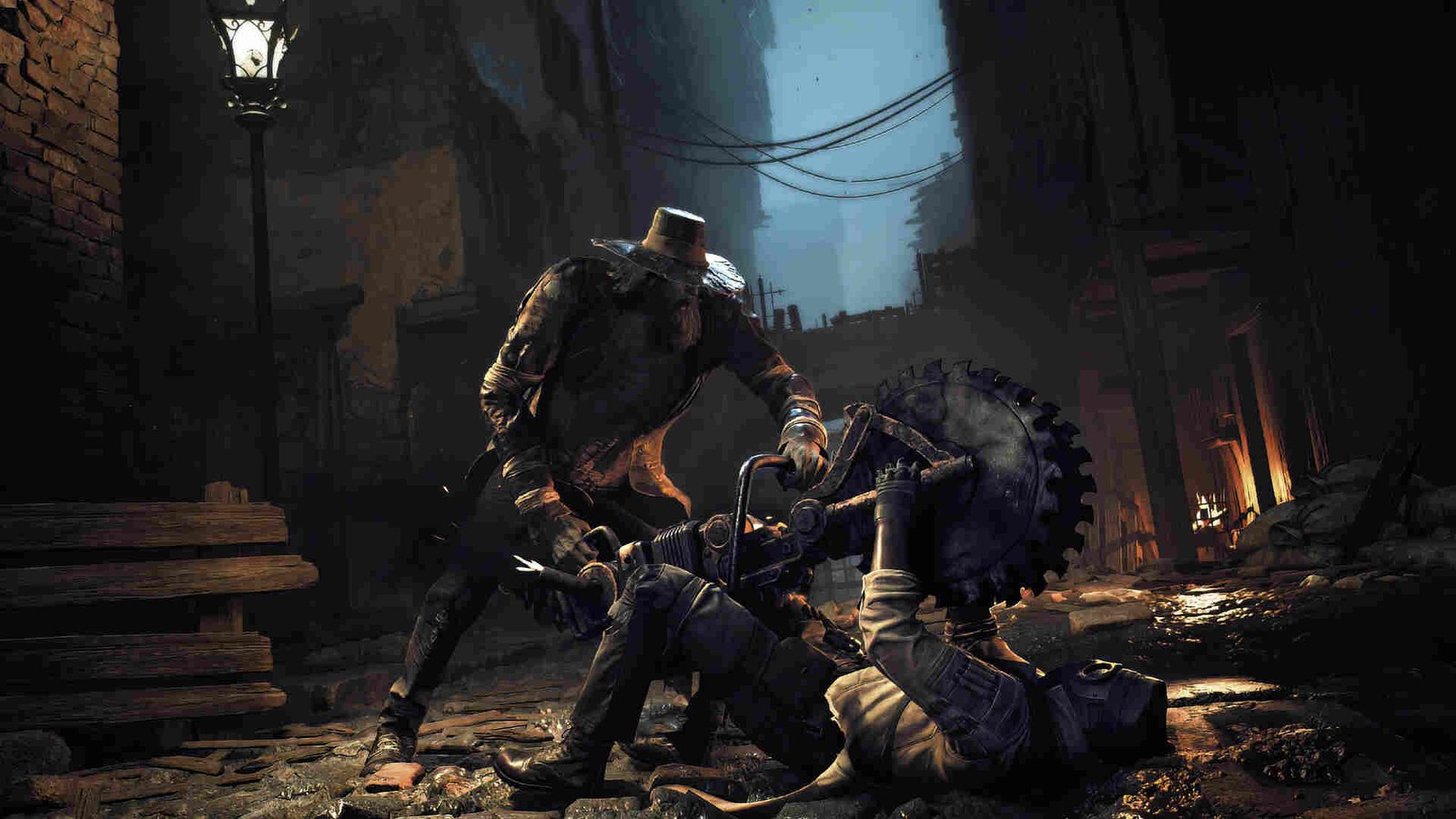 Remnant 2 "DirectX 12 is Not Supported On Your System" Error: How to fix it
There are a lot of workarounds mentioned here, and that's because what might work for you might not for others. That's why it's recommended to try them one by one.
Restart –
Before we move on to the more complex workarounds, we suggest that you perform a restart of both the system and the game itself. If the issue is gone, then all the better; if it's not, then it's time to try the other workarounds.
Use -dx12, -d3d12/-dx11, or -d3d11 in Launch options –
Some players were able to fix this issue by simply adding DirectX commands to the game's launch parameters. You should also try that. Simply open Steam and navigate to Library. From there, search for Remnant 2 and right-click on it to select Properties. Next, in the General tab, you will see "Launch Option" on the right side below. Enter the following commands one by one in the "Launch Option", and check which one fixes the issue.
-dx12

-d3d12

-dx11

-d3d11
To access the Launch options via the Epic Games Launcher, open the EGS Launcher, and select the Settings option. After this, scroll down and find the Manage Games section. Here, click on Remnant 2. Now, select the option named "Additional Command Line Arguments", enter the following DirectX commands one by one, and check which one works:
-dx12

-d3d12

-dx11

-d3d11
Verify game files –
If the game has missing or corrupted files, it might show such an error. Well, both Steam and Epic Games Launcher have solutions for such problems. All you need to do is
Open Steam/Epic Games Launcher.
Go to Library, and right-click on Remnant 2.
Now, if you are on Steam, select Properties > Local Files > Verify integrity of game files.
If you are using Epic Games Launcher, select the Manage option and then the Verify option.
Doing so will initiate a scan, which will hopefully find and replace all missing/corrupted files that might have been causing the issue in Remnant 2.
Update Windows –
Don't keep your Windows version outdated. In order to function properly and optimally, Windows needs to be updated constantly. So, if you haven't updated your Windows OS in a long while, we highly recommend that you go and update it asap.
Download the latest Visual C++ Redistributable files
If you don't have the latest Visual C++ files installed on your system, such issues can occur. So, visit the official Microsoft website, and download both the x86 and x64 versions of the redistributable files. Once done, install them, and launch Remnant 2.
(Intel Arc750 Users Only) Switch to Arc750 beta mode –
The developers were able to find a fix for Intel Arc750 users since they have been encountering these types of issues a lot. In a Steam post posted on July 23, 2023, the developers recommended Arc750 users change their Steam build to Beta_Arc750. To do that, open your Steam Library, and from there, select Remnant 2. Next, right-click on it and choose Properties > Betas > Beta-Arc750. Now, run your game and see if the issue still persists.
Delete your saved game files –
Another workaround that you could use to fix this issue is to simply delete your saved game files and then start a new run. However, as the title clearly implies, you will lose all of your progress. If you don't know where your saved game files are, you can check out this guide for all the details.
Add the game as an exception in Windows Defender –
Windows Defender is a great security tool, but it is sometimes prone to putting out false positives and deleting unharmful files. You can prevent that by adding Remnant 2 as an exclusion. Just –
Open Windows Settings and select Update & Security.
Next, select Windows Security > Virus & Threat protection.
After the Virus & threat protection settings open, scroll down below until you come across – Exclusions.
Click on "Add or remove exclusions" and in the next window, add Remnant 2 by selecting the "Add an exclusion" button.
Close all overlay and overclocking apps –
If you happen to be using one of those overclocking apps like MSI Afterburner or Rivaturner and such, we suggest you close them. Furthermore, you should do the same with Discord, AMD, Nvidia Shadow Play, and Steam Overlay. Once you have closed all of them, open Remnant 2 and check whether the issue persists.
Run the game on the dedicated GPU –
This workaround is only for users who have dual GPUs on their systems (a dedicated GPU and an iGPU). You can start by typing "Graphics Settings" in the Windows search box. Once it's open, select Browse so that you can add Remnant 2's exe file to the list. After adding it, click on Options, and from the options presented to you, choose – High Performance. After this, click on Save, and then launch the game. This will make sure that Remnant 2 is running on your system's dedicated GPU, instead of the integrated one.
Perform a clean installation of your graphics drivers –
A clean installation of your GPU drivers could possibly fix this issue. To do that, you should go to your GPU manufacturer's official website and download the latest available drivers from there. Once downloaded, install the .exe file, and during the installation setup, select Custom instead of Default. Checkmark the "Perform a clean installation" option and let the system do the rest of the work.
Run the game as an administrator –
Lots of games require admin privileges these days, and it's possible that Remnant 2 does too. So, it's best to simply run the game as an administrator. To start, all you need to do is right-click on the game's .exe file and select Properties. Next, select the Compatibility tab, and below you will see an option – Run this program as an administrator. Checkmark the option, click on Apply, and then OK.
Run the game on Windows 8 (Compatibility) –
Players can also try running the game via Windows 8's compatibility mode if they haven't already done so. You can do that by simply right-clicking on the game's executable and selecting Properties. In the mini window, head over to the Compatibility tab, and you will see an option called "Compatibility Mode". Below it, you will see a suboption: – Run this program in compatibility mode for. Checkmark the suboption and select Windows 8 from the dropdown menu. Click on Apply and OK. You can also try using the Windows 7 compatibility option.
Redownload –
If nothing else works, then redownloading the game is your last option. However, if you do go ahead with this workaround, then we suggest you save your progress first.
We certainly hope that this guide has helped you get rid of the "DirectX 12 is Not Supported On Your System" error on Remnant 2. For more guides like this, follow DigiStatement. Also, read: Remnant 2 "Out of Video Memory Trying to Allocate a Rendering Resource" Error: How to Fix it?