Reliance announced the Reliance Jio-Google partnership deal in July. Since then, there were many reports claiming that this new partnership may bring new and cheap Android phones to the market. Some reports said that the phone will be a 4G phone whereas some claimed that we can expect a 5G phone. But, now we have got a clear picture of the matter as we now have new information regarding these phones.
Reliance Jio listed three new phones on the FCC certification. The names of the devices are Orbic Myra 5G, Orbic Magic 5G, and Orbic Maui. The Orbic Myra and Orbic Magic are 5G devices but for the 3rd one the Orbic Maui, it is not yet confirmed whether it is 4G or 5G.
Reliance Jio Two New 5G Smartphones Trademarked.
1. Orbic Myra 5G
2. Orbic Magic 5G
These are Seems To Be Mid-Range Devices.
One Reliance Jio 4G or 5G Device Recently Listed On FCC Certification
3. Named Orbic Maui.

— Abhishek Yadav (@yabhishekhd) September 28, 2020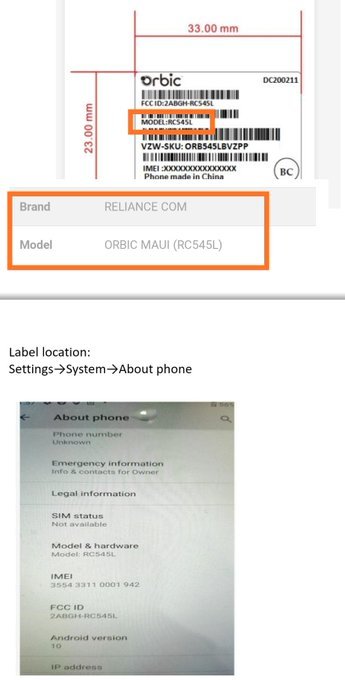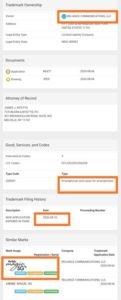 As you can see in the image above, the device will come with Android 10 out of the box. I expect this device to come with stock ROM with no extra bloatware or OEM skin. The Reliance Jio 4G internet service which was launched on 5th September 2016, shocked everyone with its cheap price and high-speed 4G internet and soon it became the company with a large user base. We can expect a similar scheme this time, where they provide these 5G phones for a much cheaper price than others.
Reliance Jio is currently moving towards its dream of "2G Mukta Bharat" which means 2G free India and this new mid-budget 5G phones may be a step forward in that direction.
This Indian company is aiming to make a large 100 million low-cost Android phones and thinking to launch them by the end of this year. According to a report in Bloomberg, this new Jio smartphone could be priced less than $60 which roughly translates to Rs 4400.
The Telecom giant is urging its local suppliers to speed up in building smartphones so they can make at least 200 million smartphones over the next two years. These low-cost phones are likely to arrive with a data pack bundled with the device and may release in December this year or early 2021.
Source:- Twitter