Smartphones have always brought tons of amazing features to us. But have you ever wondered if that all that your phone can do? Have you ever wanted to unlock the fullest potential of your smartphone and thought of the seamless possibilities. Well, then rooting is your answer. Rooting is the process of providing your smartphone with administrative rights, which further allows you to do everything that was either forbidden or was not possible then. The process of rooting has these days become quite an easy task with the help of some tools and apps. Rooting in itself is a heck of a hassle which can also void your warranty and brick your phone permanently.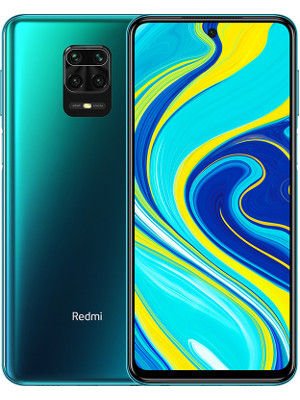 Thanks to the extensive developer support for various devices which provides us with all the tools required to easily root Android devices safely. Xiaomi devices have a great community of developers that make these days devices available with tons of customizations and Custom ROMs. You can easily root these devices by just following a few simple steps. Redmi Note 9 Pro is one of the best and the latest device launched by Xiaomi. With hardly a few weeks after its launch, developers have already come up with ways to root it. Today's article will cover everything that you need to know to easily unlock the bootloader of Note 9 Pro and root it.
Unlock Bootloader and Root Redmi Note 9 Pro:
Rooting involves several steps and unlocking the bootloader is the most crucial of them. A bootloader is basically the file system present in the boot partition of the device that controls the booting of the OS in the device. An unlocked bootloader lets you modify the recovery of the device and install a different OS in the device. Further, you can also root your device after unlocking the bootloader.
Before starting with the steps given below, you need to take care of these few things given below:
Make sure you have taken a complete backup of your phone.
Install the working USB drivers for your device on your PC.
You should have at least 60% of the battery on your phone.
After ensuring that you have taken care of all these above things, you are good to go.
How to unlock the bootloader of Redmi Note 9 Pro: 
Unlocking the bootloader is not a task of a few minutes. It takes more than 15 days sometimes for Xiaomi to give you permission to unlock your bootloader. Be Patient! You won't have to hurry up anything. Follow all these simple steps given below, and you will be good to go.
STEP 1 –
First of all, create a Mi account if you don't have one and log in to your account on your Note 9 Pro. Turn on sync and find my device in the Mi Cloud settings.
STEP 2 –
Go to settings and turn on Developer options by tapping on the MIUI Version 8 times in the About Phone section. Then go to Developer Options and turn on USB Debugging and OEM Unlocking. After that tap on Mi Unlock Status.
STEP 3 –
You will need to login to your Mi account, and then you will see a link there. Browse that link on your PC and log in using your Mi Account, and once you find your device, select it and click Unlock Now. Fill any details if asked.
STEP 4 –
After waiting for a few days, you will be ready to unlock your device. Download Mi Unlock Tool and all the ADB and Fastboot drivers for your device from the links given below. Boot your device into Fastboot mode by simultaneously holding power and the volume down button.
---
---
STEP 5 –
Connect your device to the PC through a USB cable and open the Mi Unlock Tool. You will see some pop-ups that will warn you that all your data will be erased and all that. Don't worry. Click on OK. You will see a progress bar that will successfully reach 100, and the tool will successfully unlock your bootloader.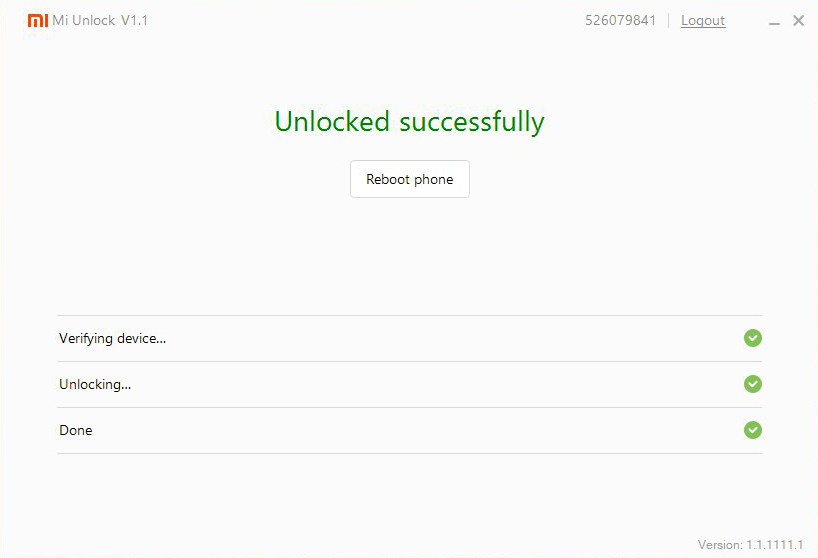 If for some reason, the tool couldn't complete the process, this means that Xiaomi has not yet provided your account the unlock permissions. Wait for a few days and try the whole process again, and it will work.
Well, you are now done with almost everything. Now you can easily flash a custom recovery on your device like TWRP and using that to flash Magisk to root your device. As easy as that, you can unlock the bootloader and root your Redmi Note 9 Pro easily with all these steps given above.
Stay tuned for further updates on unlocking the bootloader of Redmi Note 9 Pro. Also, share this article with all those people who had been wanting to unlock their bootloaders.