If you are a Realme user who has been watching his friends get updates on their phone and have gotten tired of checking the System updates, do it one last time. Realme x50 5G's July Security patch update is here, and if you still haven't received it, you can take a sigh of relief because it will reach you in a week's time latest, as the Realme official website assures.
The Realme X50 5G was released back in January 2020 and packed loads of fascinating features. The rear camera as in most flagships these days is a now popular quad camera setup (64MP+8MP+12MP+2MP) and the front also has an impressive dual-camera arrangement (16MP+8MP) which is only bettered by OnePlus Nord in this class. The 8 GB RAM of the device and the Qualcomm SDM765 Snapdragon 765G ensure that there are no lags whatsoever. 
With the new, July Security patch update come a few noticeable and not so noticeable changes. The flight mode has been optimised in such a way that it doesn't interfere with the working of Bluetooth. The Android security patch has been upgraded to 2020.7 as a standard feature of such updates. The major area of work seems to be with the issues of the camera. There were complains of water ripples appearing while taking photos or zooming which has been resolved along with the instances of flashing of black screen when previewing in HDR mode with the front camera.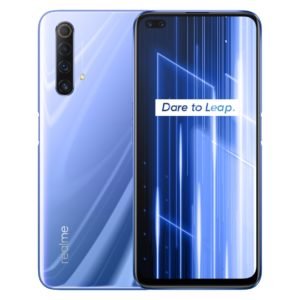 The official site also cautions its customers of some unusual activity with the albums and phone files, but that is only a security feature, and shouldn't particularly prove to be troublesome.