So, the raw scans of 'The Promised Neverland' chapter 164 just dropped. We are going to discuss some potential spoilers for chapter 164. But first, let's discuss and recap chapter 163.
Before we begin, please note this post may contain official spoilers from the next chapter of the manga. If being spoiled is not for you, we suggest that you stop reading the post here. However, if spoilers don't bother you, we can get started.
Summarizing chapter 163, so basically what happens is, Sonju and Musica revive the High-priest using their blood. Peter's demons arrived and immediately announced the Queen's assassination. They claimed that Musica and Sonju were the ones responsible for having assassinated the Queen, and called their blood to be contaminated. Including Sonju and Musica, those who were saved by the two were deemed 'infected' and got captured.
The Promised Neverland Chapter 164 Raw Scans –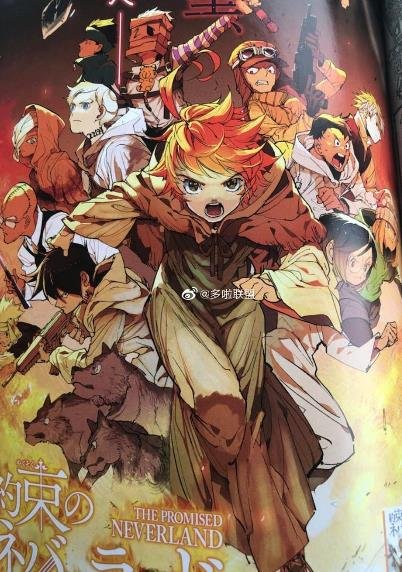 Let's discuss the new cover and raw scan page that we got for the next chapter that is chapter 164. On the cover page, we can see Emma and her team taking charge, fully prepared for the battle to come, to save the other cattle children. On the raw scan page, we see Peter torturing the children by tying them up and asking questions. All of them look horrified by Peter's action.
The demon world is in total chaos right now. The Royal Army is going to execute the civilians who were infected by the blood of the 'cursed blood girl'. On the other side, at Grace Field, Peter is not holding back at all. He has all the children tied up, asking some questions one by one to them. Emma has to hurry up now if she doesn't want anyone to be hurt by Peter because he is in a very bad mood.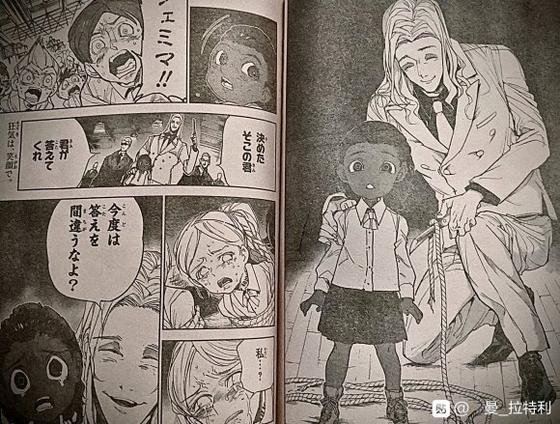 The story is getting more and more interesting to read. After a break for a week, we can definitely expect a very good chapter. Many mysteries yet to unpack in upcoming chapters, keep reading.
RELEASE DATE –
The Promised Neverland Chapter 163 is going to release on 19th January 2020.