Rainbow Six Siege is one of the best online tactical shooter video games that are available in the market. The game has been developed by Ubisoft Montreal & has been published by Ubisoft. The game was released on Microsoft Windows, PlayStation 4 & Xbox One on December 1, 2015.
Well, today, the details regarding the Rainbow Six Siege Year 5 pass have been leaked online. The details & the image has been shared by a Reddit user, ignotusartifex. You can check the leaked Rainbow Six Siege Year 5 pass in the image below.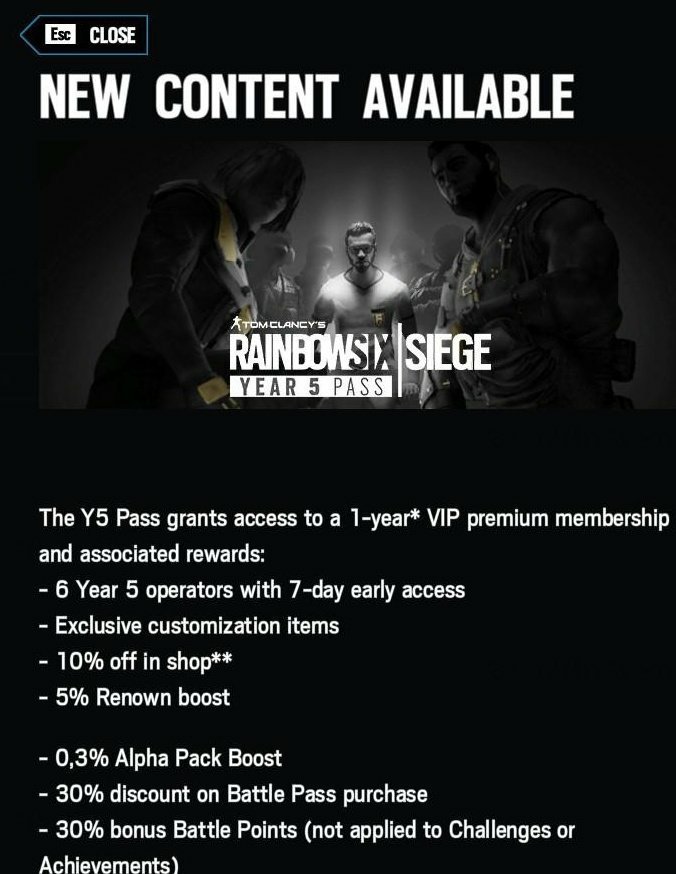 But, we should only take this leak with a pinch of salt as many times, leaks like this are not entirely true. We should wait for the official news from Ubisoft before fully believing this Year 5 Pass.
Tom Clancy's Rainbow Six Seige is considered as the best online tactical shooter game. Since its release, there have been 16 seasons in the game to keep the player engaged. In February 2019, the game surpassed 45 million registered user across all platforms and counting.