Operation Shadow Legacy changes the operator rhythm of Siege: From now on only one new character will be added to Rainbow Six Siege. Operation Shadow Legacy is officially announced and new rules apply to Rainbow Six: Siege. What is going on and why the biggest change is often overlooked, we summarize in our overview of Year 5 Season 3.
Sam Fisher Zero Returns to Rainbow Six Siege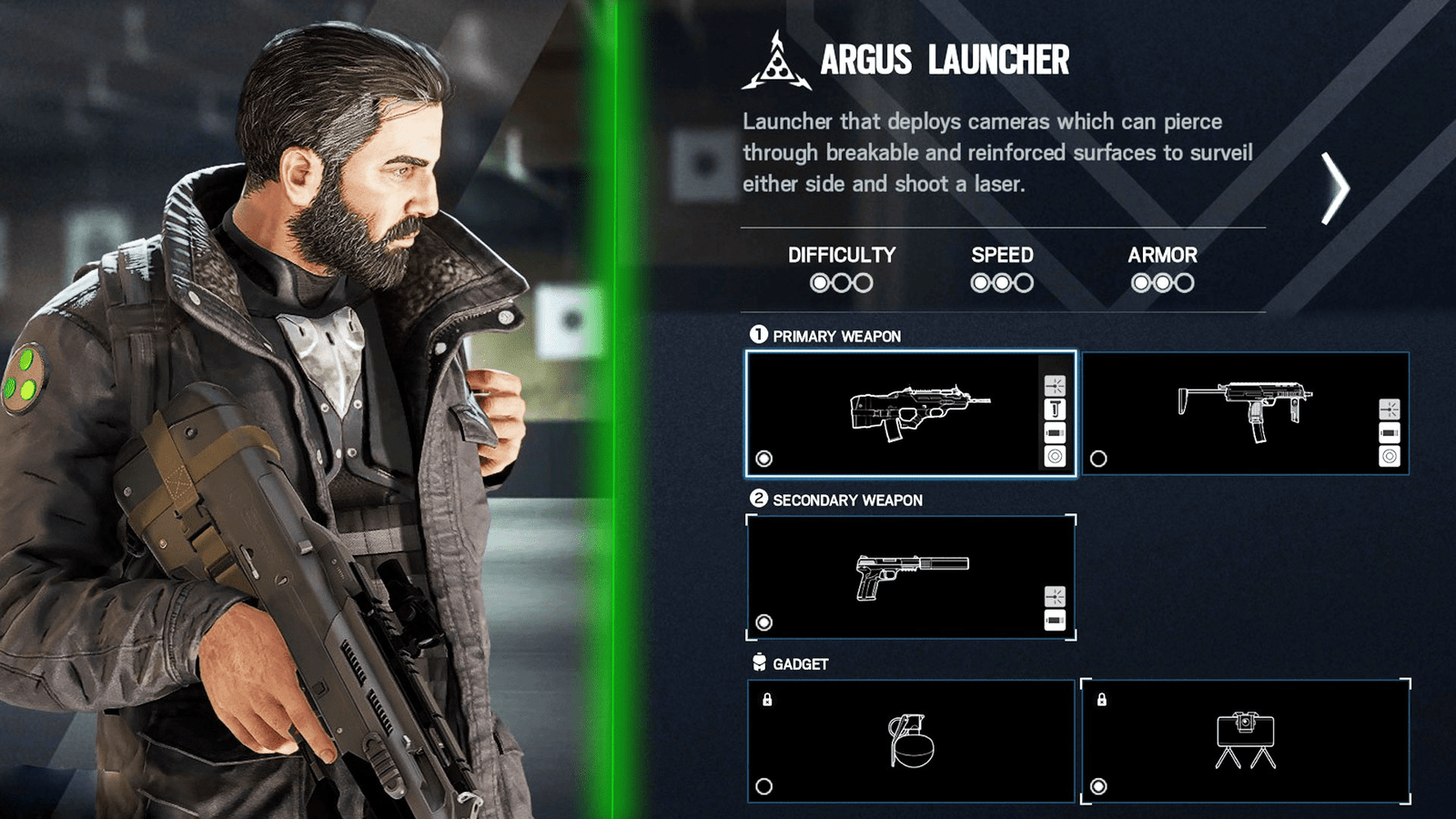 The famous agent from Splinter Cell is the new attacker in Y5S3. His gadget is extremely versatile and can give attackers the decisive Intel advantage.
Argus Launcher:
Shoots a camera arrow into any surface. The projectile drills its way through hatches, barricades and reinforced walls and then covers both sides, whereby you can switch between inside and outside view. Each Argus bullet can fire a laser once, which works like Maestro's Evil Eye. As with drones, all attackers have camera access.
Loadout:
Zero is a 2-speed / 2-armor operator and has the iconic SC3000K assault rifle from the Splinter Cell series or the MP7. His secondary weapon is the silenced 57USG (FiveSeveN). He also carries either a Claymore or Frag grenades.
The equipment from Zero should appeal to Splinter Cell fans – Ubisoft clearly relies on the typical identification features. Equipment from Zero should appeal to Splinter Cell fans – Ubisoft clearly relies on the typical identification features.
Counterattack:
Defenders can simply shoot the cameras apart – if they discover them. They are also destroyed by electricity from Bandit or Kaid and are prone to mute jammers. Wamai and Jäger can intercept Argus projectiles in flight.
Chalet Rework: Rainbow's new season map
Chalet is being redesigned and in some aspects changed significantly. Biggest innovation: Attackers can rope their way up to the roof and walk there. In addition, some windows have been closed and a new staircase has been installed in the Trophy Room, making the balcony a new room. The most important changes to the rework are shown in our comparison images: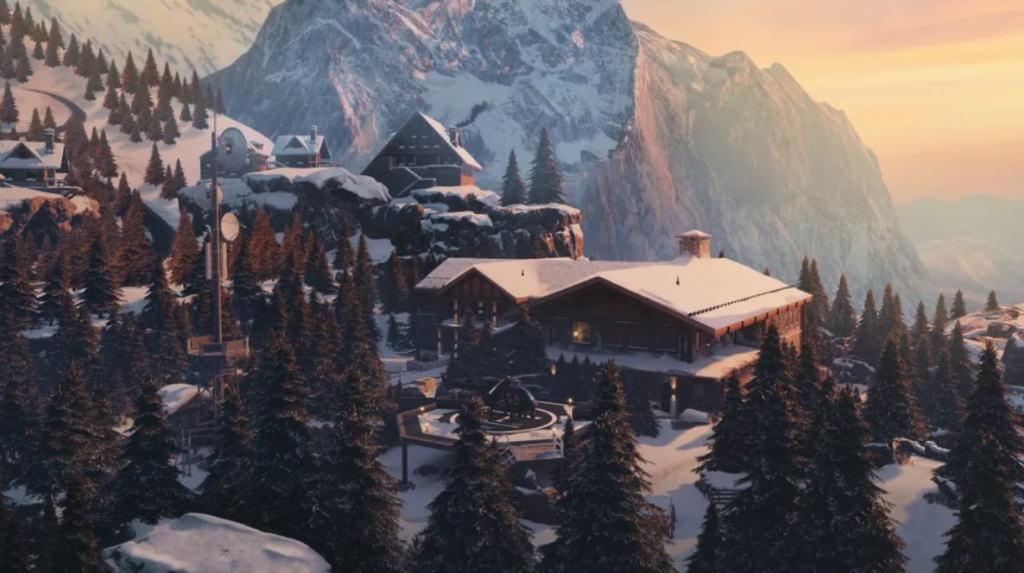 Scopes will be the most important part of Year 5 Season 3 of Siege
While all eyes are on the new Operator Zero, an important detail almost goes under: Operation Shadow Legacy introduces new target optics that now offer four different zoom levels.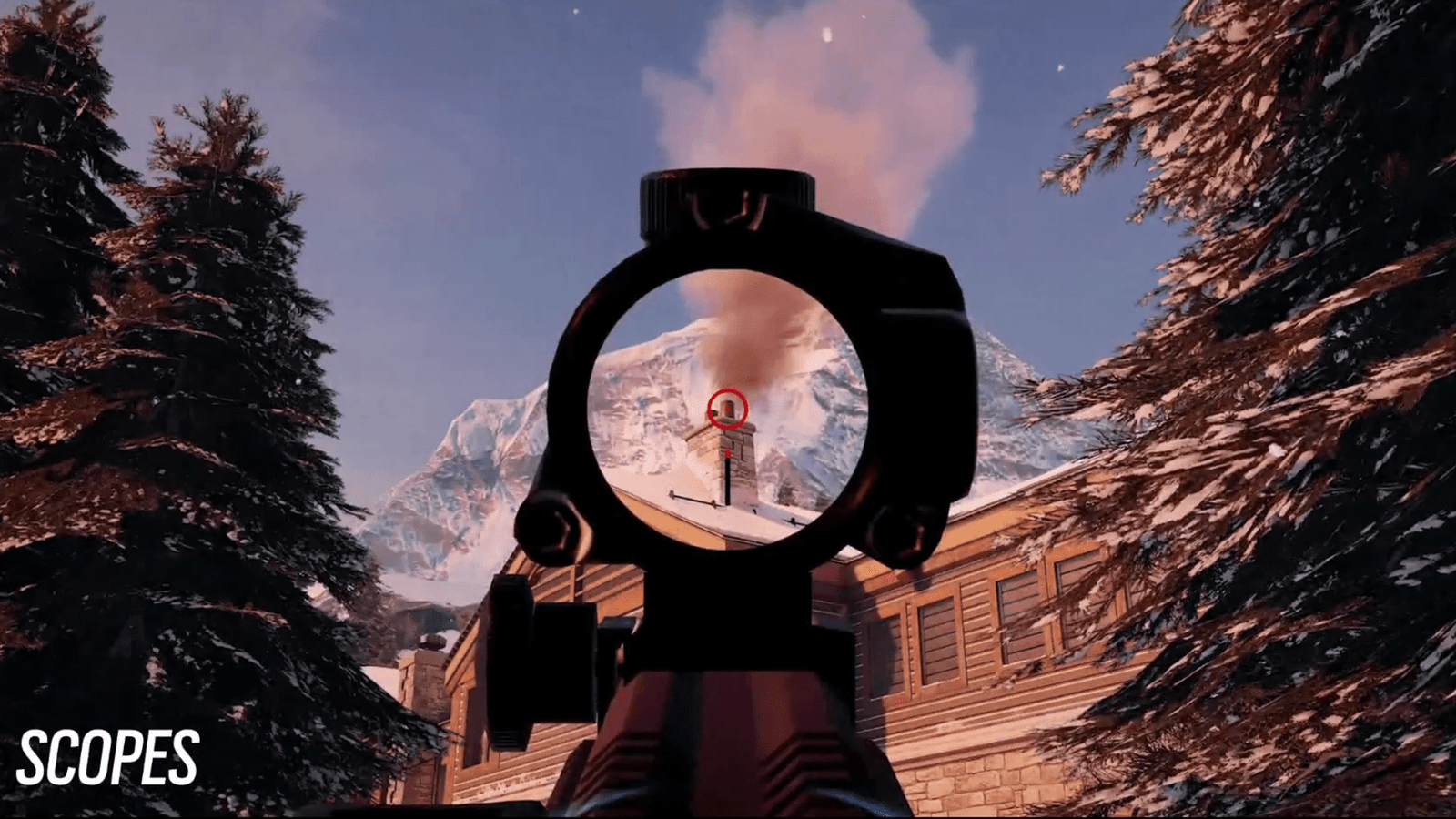 You can now choose from 1.5-fold, 2-fold, 2.5-fold (formerly ACOG) and 3-fold. At the same time, the scopes are redistributed among the operators – for both defenders and attackers. You can see the different zooms here in comparison:
Small zoom
Medium zoom
Strong zoom (ACOG)
3-way target sight
Small zoom The new visors in comparison. The color and transparency of the crosshairs can now also be adjusted.
Rainbow Six Siege new season Hard Breach Charge
The new secondary gadget for the attackers will be the Hard Breach Charge. With it you blow up both reinforced and non-reinforced walls, hatches and barricades. we have already analyzed in advance why this gadget could provide a whole new R6 meta.
As soon as you attach the Hard Breach Charge, the ignition process begins immediately, which is similar to Thermite's large explosive charge and cannot be cancelled. The natural enemies of the new gadget are, unsurprisingly, mainly kaid and bandit.
Map Bans, Replays, Ping 2.0 & Reinforce Pools in Operation Shadow Legacy
Map Bans:
With Y5S3, three maps are suggested at the beginning of each round and each team can block one of them. This feature was announced during the last Six Invitational tournament.
With the map bans, players now have a real influence on the map played for the first time.
Replays:
The match replay saves your last ten matches locally on the PC and you can watch the games again from the menu and from all possible perspectives.  Replays are initially only available as an alpha version on the test servers.
Ping system:
With Ping 2.0, a new context-based marking system comes into play. With that, you can. Both in the drone and in the operator perspective you can highlight traps, gadgets or the defuser for your team and give the kit a corresponding icon.
If we mark a gadget (like Kapkan's trap here), the associated operator is also revealed for our team. If we mark a gadget (like Kapkan's trap here), the associated operator is also revealed for our team.
Reinforce pools:
During the preparation phase, defenders now have a total of ten reinforcements instead of two for each player. Anyone can reinforce walls & hatches until the pool is exhausted.