You turn on your computer, expecting to have a fun gaming session with your mates. All is going well, you share a few laughs, a few screams for support, the usual. Suddenly, you're met with a black screen. Nothing beyond the void that consumes your desktop. Sounds frustrating, right? In this article, we will learn how to fix the Black Screen in Rainbow Six Siege. Let's dive right in: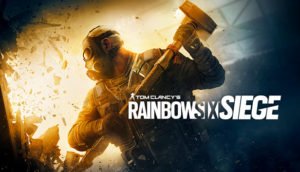 Tom Clancy's Rainbow Six Siege
Tom Clancy has over time weaved a great universe of Cold War thrillers. The author was the reason behind the conception of the movie and further, the gaming franchise has time and again produced blockbusters. Rainbow Six Siege is just one on the long line of successful ventures and adaptations of the author's vision.
The game involves a lot of operators, with their own unique nationalities. The special forces that have gripped the world carrying out the dark and dirty missions one can't even imagine are once again the spotlight of another shooting game. With their own nationalities come unique weapons accompanied by unique gadgets. There's something for everyone in this game.
How To Fix Black Screen
Black Screen is one of the most frustrating errors you can face, no matter what game you are playing. Nothing beats the sheer annoyance of facing a black screen when you want to play a game. Are you facing the Black Screen issue in Rainbow Six Siege? Here are some things you can do to help fix the error yourself:
Check your Game Compatability

While you are at it, Disable Full-screen optimizations.

Verify the integrity of your game files

This has been useful for a myriad of errors, across several games

Update your GPU drivers
Update your OS
If you have installed new programs recently, consider uninstalling the program

This is because programs can change settings and take up vital resources.

Utilize your Task Manager to end any undesirable tasks that are taking up resources in the background.