We all know the days of summer spent gaming on first-gen consoles. Kids would glue themselves to the screens to play one of the 999 games, the cassettes often promised to contain. However, beyond the first 5-10 games, the rest would be the same games, or sometimes just blank titles. This wouldn't faze the young ones though, as we found ourselves hunting ducks or climbing down pipes, dressed as an Italian plumber.
More often than not we'd have companions on our quests. A friend would connect to the same console and the both of you would go on to slay aliens in Contra. Times have progressed far, and today you can play online with several friends at once. The internet has opened up multiplayer games to endless possibilities.
Sony introduced the new Share Play feature on the PS4 platform in late 2014. Share Play comes with several abilities. It allows the player to invite a visitor during their gameplay, in 60 minutes slots. The visitor can then be invited to take over your controller and play the game remotely from their location. Stuck at a level? Don't worry, Share Play lets your friends participate in your games and help you complete them. The feature also allows the players to play online multiplayer, even if the game doesn't have the option to do so originally. The visitor is not required to have a game in their library to play it using Share Play. This feature is also included in the latest installment of the Playstation series, the PS5.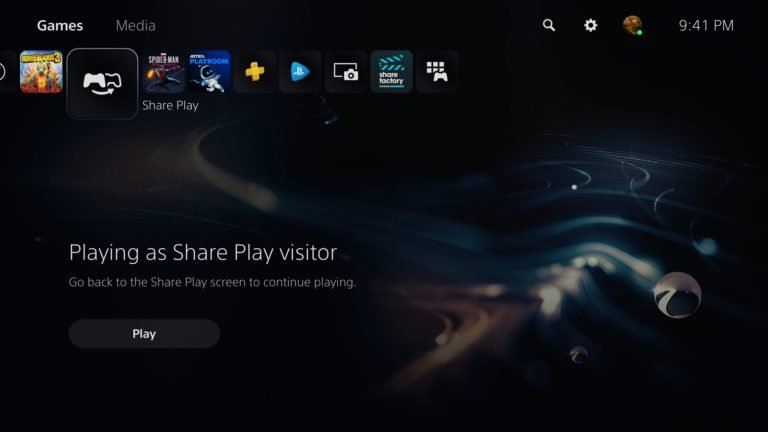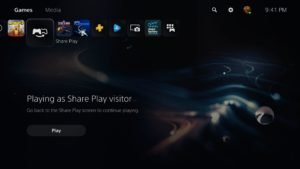 PS5 Share Play issues
Sony introduced PS5 to the world in November last year. PS5 is the latest generation console of the Playstation series, and also has the Share Play feature. The most common issues surrounding Share Play on PS5 include:
Can a PS5 and PS4 use Share Play? Unfortunately, the PS5 is only able to use Share Play with other PS5s.
Are the games on PS5 region-locked? Sony has time and again promised to not region-lock games. However, PS4 saw certain games to be region-locked due to restrictions imposed by different countries. This means that, for example, some EU titles are not available to Share Play in the US. This is also mentioned on the official Playstation website:
If the game which you want to share is not available in the PlayStation™Store of your visitor's country.
Unfortunately, these regions locks are mostly due to country restrictions and have no solution as of now.
Sony also mentioned the regional restrictions for PS5 users in Germany, who can only use Share Play within Germany.