PlayStation is series of gaming consoles developed by Sony Entertainment. The latest addition to this series is the PS5. PlayStation 5 was announced in 2019 as the successor to the PlayStation 4, the PS5 was released on November 12, 2020, in Australia, Japan, New Zealand, North America, Singapore, and South Korea, with a worldwide release following a week later. It is a member of the ninth generation of video gaming consoles. Though its fame and increasing popularity, it faces some errors and bugs. One of them is the 'Can't load: Something went wrong' error. If you are facing this error too and want to fix it, we have it all covered in this blog.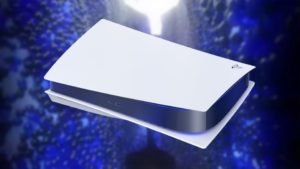 About PlayStation 5
PS5 was released in two versions: a base model with an Ultra HD Blu-ray–compatible optical disc drive, and a Downloadable Edition without this drive, which was designed to be a more affordable option for those who prefer to purchase games digitally.
The PS5 is backward compatible with more than 99 percent of the PS4's 4,000+ game library, making it accessible right away. PlayStation VR is compatible with the console. Sony describes the updated PlayStation 5 user interface as "simple and informative," with real-time updates on friends' activities, available multiplayer activities, and single-player missions and rewards.
What is the 'Can't load: Something went wrong' error on PS5?
This error code has been reported by users when they start playing one of their installed games on their consoles. It doesn't appear to be restricted to any specific game, so is likely to be a more generalized issue with the PS5 console.
This causes the particular application to crash and force close. It may also result in the loss of saved data in that application.
How to fix the 'Can't load: Something went wrong' error on PS5?
Sony has not released a patch for this error as yet but has given some solutions to fix this error on your console.
Solution 1: Delete and Reinstall the Application
If this error is caused by a specific game or app, we advise you to delete it and install it again.
Highlight the requested game or program from the PS5 home screen.

Select "Delete" from the list after pressing the options button.

To confirm, press the "OK" button.

From the home screen, go to "Game Library."

Locate the desired game, pick it, and then click the "Download" button.
Solution 2: Turn Off Wi-Fi and Load the Game
This method has been very useful to many users, follow the steps below to see if it fixes the error on your console.
When you reach the Game menu, return to the Wi-Fi settings and turn it on.

If you've linked to the internet, click the Play Online button multiple times before you reconnect.

The error will no longer exist, and you will be able to play the PS5 game.
We hope that these 2 methods helped you resolve the error at your end. Reach out to the customer support of PlayStation for any assistance.