Intel has solidified its image as a brand open to experimentation for the better. Their consistency of adding a new generation to their range of cores each year has been commended. This year will mark the introduction to Intel's 11the Generation of processors, 'Tiger Lake'. Intel has done its bit to make the arrival of Tiger Lake memorable with some inputs in rebranding. A promotional video was leaked by Twitter handle h0x0d that reveals of the cosmetic changes that would be visible on new systems.
Intel's Rebranding and Tiger Lake
Intel's attempt at building a new corporate identity comes as a rather unexpected move. Leading the charge is the new artistic logo that speaks a language of simplicity yet has a breath of fresh air to it. The new EVO Powered badging is clearly visible as an extension. A separate Xe Iris graphics badge has also been employed. To those unfamiliar, Intel is looking into entering the graphics card space with its Xe-HPG gaming GPU. The reports about this had started coming earlier this month. This is all in addition to the Xe Gen12 iGPU of Intel Tiger Lake. With this new generation, Intel's also introducing a system that utilizes both the discrete Iris Xe graphics and Xe LP iGPU as a pair.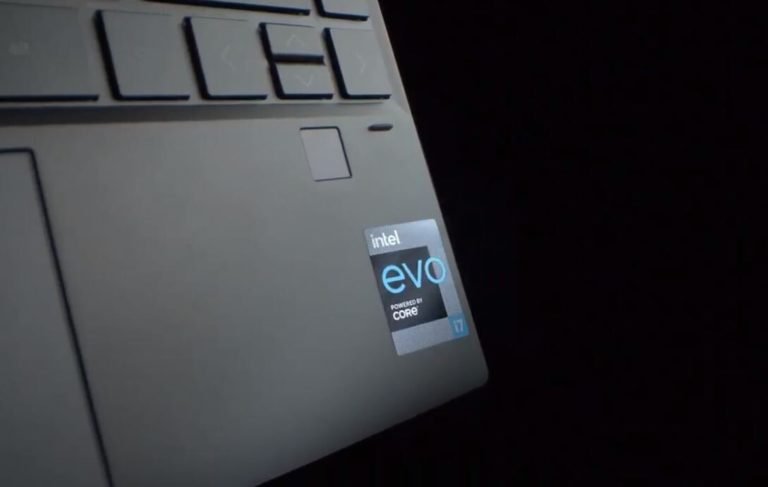 The video reveals sufficient specification that gives enough insight as to what can be expected from Tiger Lake. In its base configuration the 11th gen processors clocks at 3.11GHz. A switch into the boost configuration though sees it record an impressive 4.80 GHz of clock speed. The notebooks you see in the pictures above happen to be Lenovo Yoga 9i and HP Spectre. Would these be the first notebooks in the market with 11th gen processors and new Intel badging? Only time will tell. The Tiger Lake is inspired from the Ice Lake's 10 nm architecture which has yielded results for Intel.