If you are a sucker for hardware systems, it is highly probable that you have been looking forward to September. Not many days ago, NVIDIA announced the unveiling of GeForce RTX 30 series to take place next month. Now, it's Intel's turn to draw the curtains off its 11th Generation of processors. The new lineup will be sold under the name, "Tiger Lake". The architecture on the intel Tiger Lake is inspired by the 10th Generation of processors, precisely the Ice Lake's 10 nm architecture. The 10th Generation of Intel family consists of both Ice Lake and the Comet Lake CPUs, latter built on a 14nm architecture.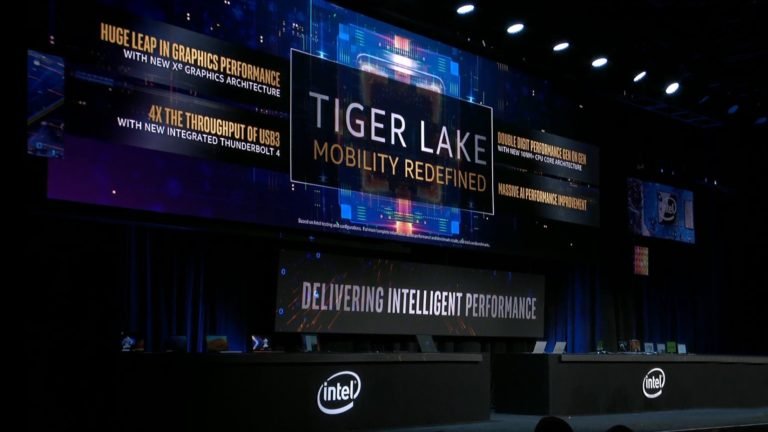 Interestingly, Ice Lake CPUs were restricted to mobiles and we are yet to hear what market would the Tiger Lake exactly cover. The brand is boastful about the architecture upliftment of the Tiger Lake CPUs. Intel calls it the SuperFin and SuperMIM and these will mainly have to do with the fabrication node. Both of these inside the processor work in harmony to generate an overall performance that betters the Ice Lake experience. Intel's long plan to compete with NVIDIA and AMD will strengthen with the arrival of Tiger Lake. The Xe graphics architecture enabled Tiger Lake will result in enticing graphic outputs owing to the 96 Execution units featured in its SoC. The Intel CEO had earlier claimed that the new generation of its 10nm processors is set to feature in many different notebooks and many of them might see the use of Xe graphics quite exclusively. For the gamers out there, keep your eyes and ears wide open.
The Core architecture is also ready for an update. The Ice Lake came with a Sunny Cove, which has now been overtaken by the Willow Cove in Tiger Lake. Users had complained of shortcomings with Intel CPUs on the security front. The company is optimistic that you can wish goodbye to those issues too, courtesy the Control-Flow Enforcement technology. Many believe that Intel might embark on a new era of light-weight gaming when the Tiger Lake arrives. Unlike the Ice Lake that supported Thunderbolt 3, the Tiger Lake, as per Intel's promise, supports Thunderbolt 4 and USB4. So then, as it stands, Intel looks prepared to lock horns with AMD and NVIDIA, especially threatening the AMD Ryzen 4000 chips based on 7nm process.