Do you received a billing update email from Youtube that included a 10$ price hike in Youtube TV subscription? Fret not, that email was a bug, and the prices of Youtube TV are not going up. Google confirmed that users who received these emails do not need to worry as the email sent was a mistake.
There was a lot of discussion on a Reddit post, where a user posted that he received an email from Youtube saying, "Your membership is paused. Your membership and billing will automatically resume on January 20, 2020, at $60.99 per month".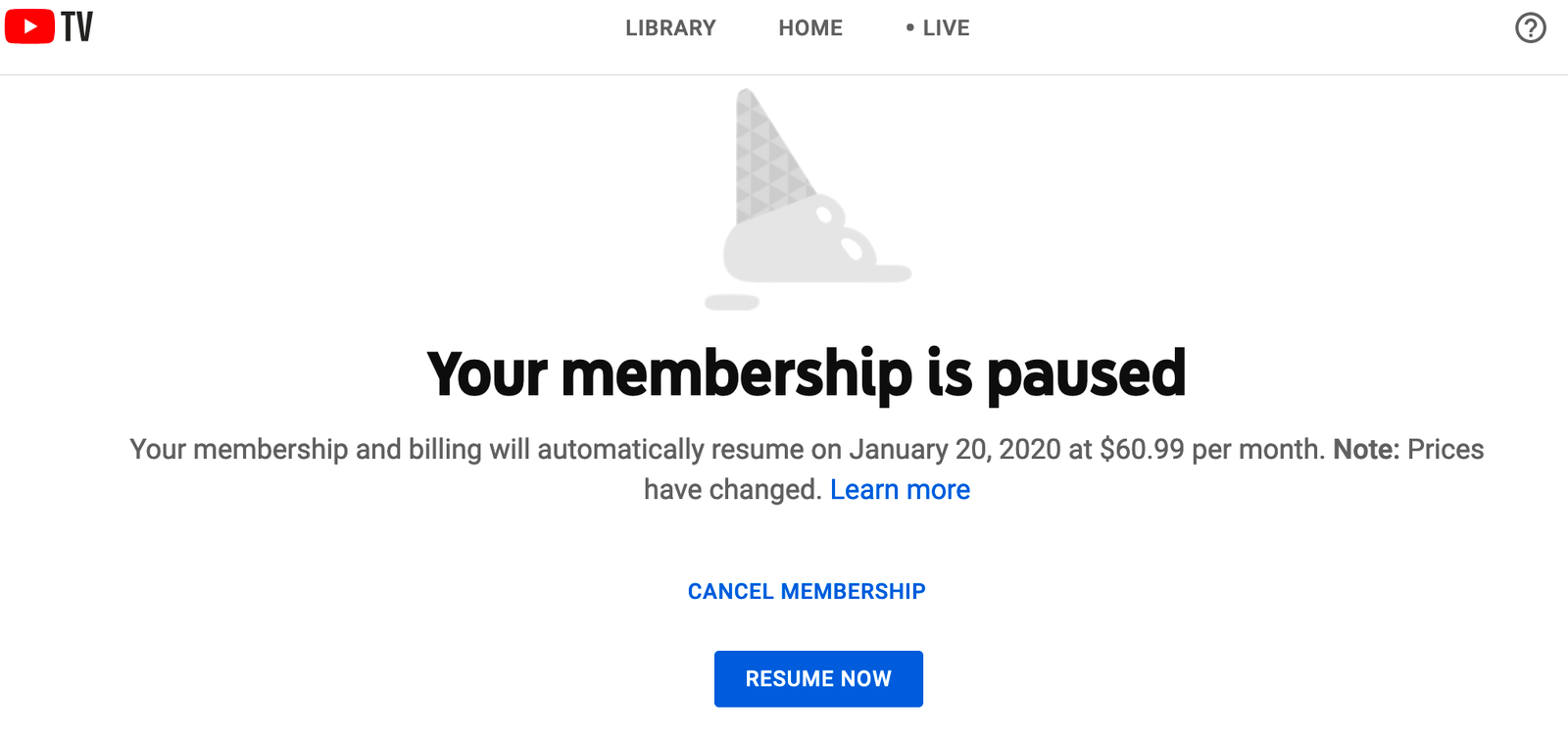 In past Youtube-TV has already had two price hikes, and now this unusual bug hints that in the future, there may be another price hike for Youtube TV. This news comes at the same time when AT&T TV NOW and Hulu are both increasing their prices, putting more weight on the news of a possible price hike for Youtube TV.
Well, currently, you do not need to worry as Google has confirmed that Youtube TV price hike email by a bug and prices of YouTube Tv are not increasing. You can check out the email send by Youtube support team below;
Many users commented on the Reddit post, saying Youtube Tv will not be worth it if there is another price hike. What do you think about the pricing of Youtube Tv? Do let us know in the comments section below.