When playing a PC game, many players like to play them in Windowed Mode. The full-screen mode helps players to focus entirely on one game whereas playing in the windowed mode helps players to access other applications and multiple monitors easily while playing a particular game. In this article, we are going to discuss, how you can switch to Windowed Mode easily while playing Potion Craft. So, if you want to know how to do it, continue reading this article till the end.
Developed by niceplay games and published by tinyBuild, Potion Craft is the recently released alchemist simulator game. The gameplay of Potion Craft totally revolves around potion making and selling. The players are supposed to either buy ingredients from merchant travelers or grow them on their own to make different kinds of potions. They are also expected to invent new recipes by mixing unique combinations of ingredients. Coming back to the topic, here is everything you need to know about switching to Windowed mode while playing Potion Craft. 
Potion Craft Windowed Mode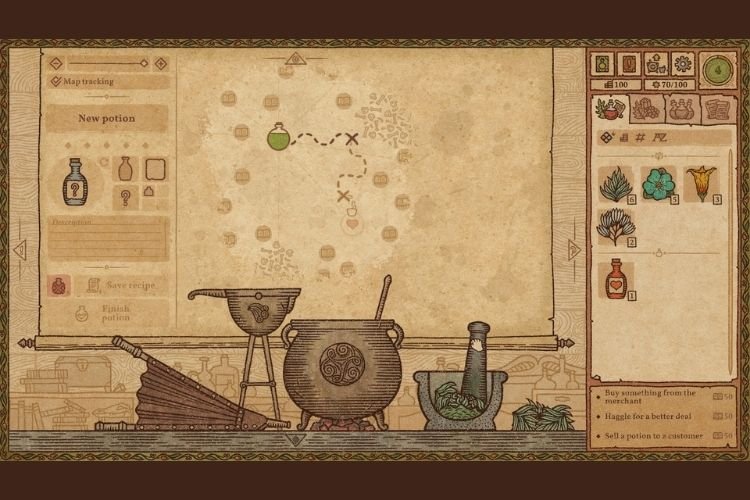 The option for switching to Windowed Mode is not originally present in Potion Craft. Therefore, the players do not know what should they do when they want to switch to the Windowed Mode. To switch to the Windowed Mode in Potion Craft, you can use the universal combination of keys that are used to switch to the Windowed Mode from full-screen Mode and vice versa. 
This combination is "Alt + Enter". This combination is not supported by each and every game depending on the choice of developers. However, this is combination is tested in Potion Craft and is supported well. So, press it whenever you want to switch to the Windowed Mode or to Full-Screen mode from Windowed mode.
So, this was all about switching to the Windowed Mode while playing Potion Craft. Share this article with your friends if you found this article helpful.
Read More:
Enjoy Gaming!!