Potion Craft as a game has done the unimaginable. You must be wondering it is a game! So what unimaginable stuff did it do? Well, it did do something. In this era where gamers prefer action and adventure games mostly, Potion Craft has managed to set an example as a simulation game. It was released worldwide for Windows players on 21st September 2021, and the game has already set records on fire.
According to SteamDB, the game managed to hit its all-time concurrent player peak of just over 7,000 players on September 23, within two days of release. As of the time of writing, the game has over 5000 active players, and it won't be wrong to assume that the game would be breaking its own records in the near future. It was sitting just behind Amazon Game Studios' new MMO release, New World a day after its release. And the most surprising part is that it is still in the early access phase!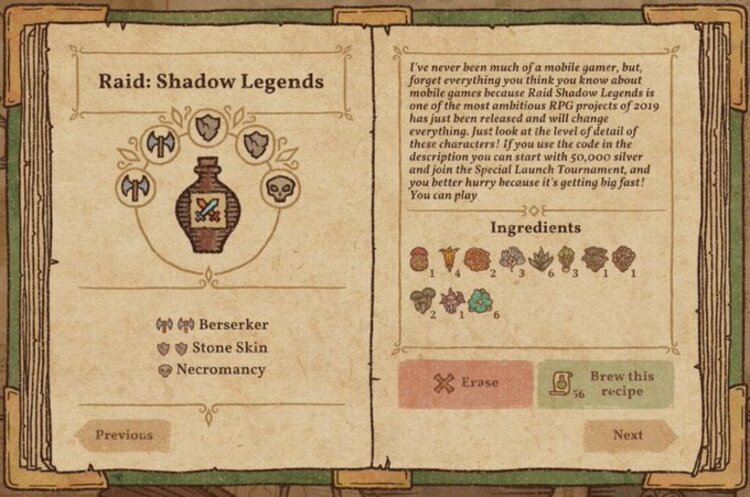 Coming to the topic, Potion Craft: Alchemist Simulator is a alchemist simulation game developed by Niceplay Studios and published by tinyBuild Games. The game is all about players becoming alchemists and brewing potions while physically interacting with the tools and ingredients, and selling those to a town that depends on their service.
The visuals of the game are inspired by the old medieval manuscripts and medical books, which are not something you will get everywhere.
The concept of physical interaction with the tools and ingredients makes it unique as well. It gives the players a sandbox-style gameplay experience and since it's an open-world game, players are free to do anything!
The game is all about brewing potions. So wouldn't it be amazing if we could brew a potion with two or more effects? Yep, we can! Don't worry, we'll tell you how. All we know about making potions is that we need to travel the oath according to the Alchemy map and stop at the place where the flask is drawn. But this will make a simple potion. What about potions with more effects?
The simple process to prepare a potion is to add the ingredients, stir them and blow air to generate heat. Following the recipe while traveling through the map is the key to get a desired effect, but for a single one.
For more than two effects, instead of finishing the potion, you will have to further add ingredients to travel the map for new effects. There is a limit to how many multiple effects a potion can have, and it can be viewed in the Potion Menu on the left side of the Alchemy map.
But here is an example. Taproot and Dwarven Oil have the same effects – Weakness to Magic, Fortify Illusion, Regenerate Magic, and Restore Magicka. There are two cases now –
If you create a potion from these ingredients, it would have all four effects (3 positives, 1 negative). With the Purity perk, the negative effect would not appear. As a potion, you can drink it.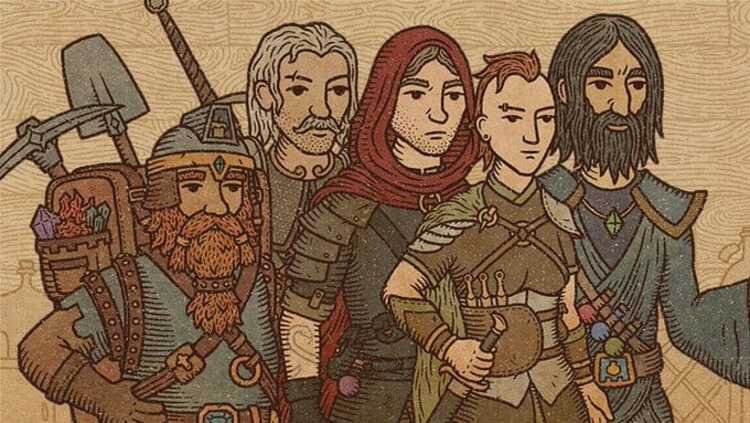 If you create poison from these, it still would have all four effects (3 positives, 1 negative). But with Purity Perk, the positive effects would disappear. As a poison, you can use it on your weapon.
Potion Craft is a pretty amazing game and if invested in it, you can get a lot to discover! Go for it!