Pokemon Unite is a new game based on the popular Pokemon franchise. The game is a free-to-play, MOBA, or Multiplayer Online Battle Arena. It comes from the video game developer studio, TiMi Studio Group. The Pokemon Company, the publisher of Pokemon GO on mobile, is also the publisher of Pokemon Unite. The game is set to release on 22 September 2021 for Android and iOS. It was released for the Nintendo Switch back on 21 July 2021.
Pre-Registration
Pokemon Unite is available for pre-registration on mobile devices, both on Android and iOS. There is always an anticipation for any game related to the Pokemon franchise. The Pokemon franchise is massively popular. Therefore, the new game is expected to receive large download numbers. The current pre-registration goal set by the developers is 7.5 million worldwide. The players who pre-register at the moment will receive an additional reward of 1000 "Aeos Tickets", the in-game currency in Pokemon Unite if the goal is reached.
How does Pokemon Unite gameplay work?
For fans of the old Pokemon games like Pokemon Gold, Pokemon Black, Pokemon Yellow, etc. Pokemon Unite is a different type of game. What I mean by this is that the game is a MOBA or Multiplayer Online Battle Arena. Therefore, it is more similar to games like League of Legends on PC and other games like Mobile Legends, Vainglory, etc. on Android and iOS. The game is a five-on-five battle arena game where players need to battle on a map. Players will choose characters from the Pokemon universe featured in the game. When a match starts in the game, players will have to level up, farm, and upgrade the skills of their characters.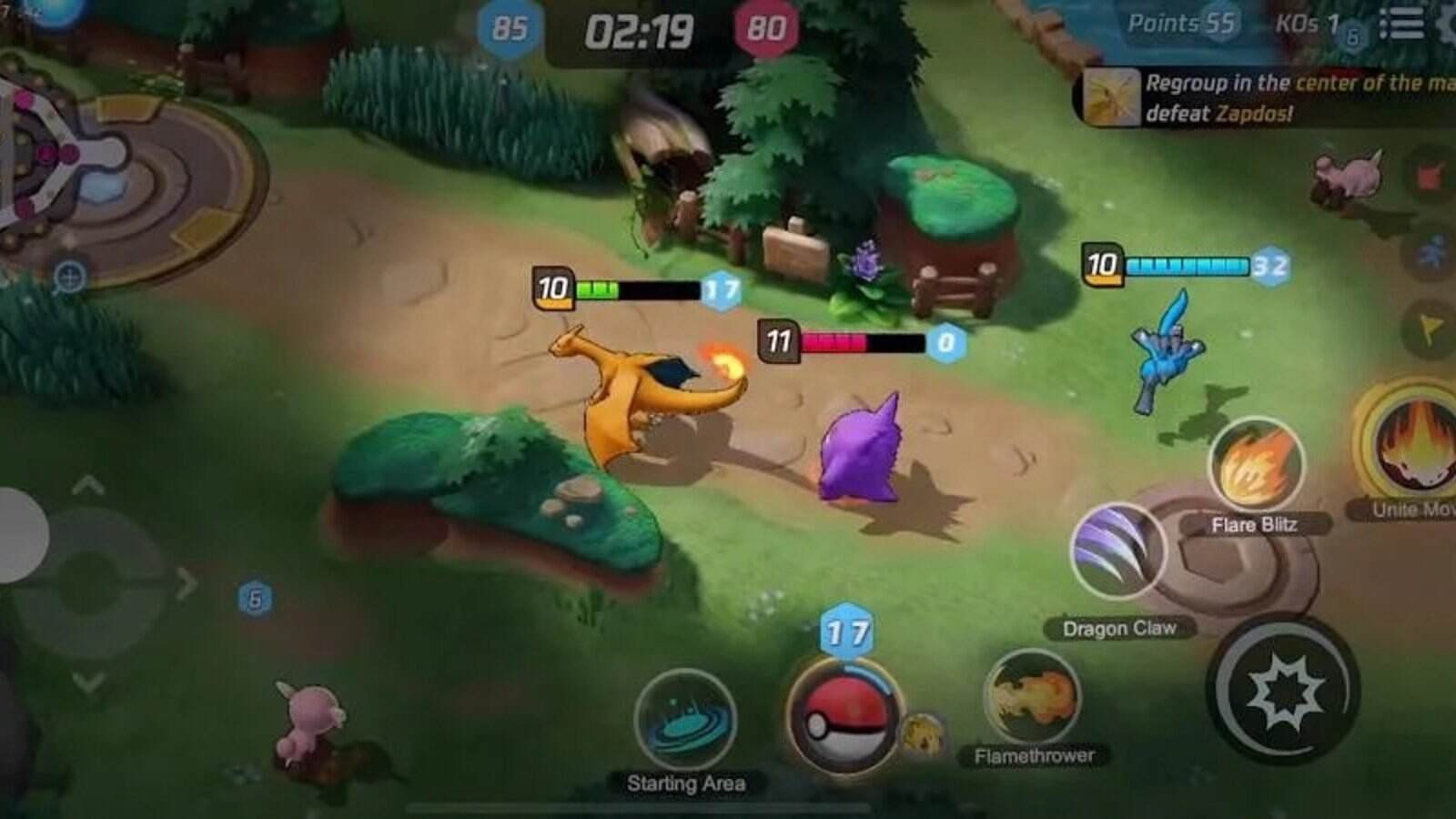 Many players on Nintendo Switch have been playing the game for a while now. There have also been some reports among the Switch users that there is an issue in Pokemon Unite for Nintendo Switch.
L+R button not working in Pokemon Unite for Nintendo Switch
When players boot up the game on the Switch, players receive a message that says, "Press L+R to Start". However, some players are facing the issue that their button presses are not triggering anything. Hence, they are unable to start the game.

Fix for the L+R button issue
The current fixes for the issue that are available at the moment are
Using a pro controller with the game fixes the issue.
Going to the system settings and updating the controllers can also fix this issue.
Read more information on the game here