2021 marked the 25th anniversary of the existence of the Pokémon Company. And in return, the company has gifted its fans with a lot of things. But the limelight was stolen by its first-ever MOBA game – Pokémon Unite
The game was launched for Nintendo in July 2021 and the Android and iOS users got to enjoy it on September 22 this year. Trust me on this, the game is a complete masterpiece and there is a lot of stuff to look out for. Don't believe me?
What makes Pokémon Unite so special?
Pokémon Unite is the company's first-ever multiplayer online battle arena or MOBA game. It has been released for Android, iOS and Nintendo, and the players are just loving it. But what makes this game so special? Here are some possible reasons –
• Pokémon Unite is perhaps the simplest MOBA game ever designed. While other MOBA games focus on training and using minds and so, this game is all about fighting off Pokémon and collecting coins to spend! Trust me, even a non-MOBA player can easily take on this game without any issues!
• There are four different maps available for the players in this game. The four of them are named Remoat Stadium, Shivre City, Auroma Park and Mer Stadium. These maps are visually fantasising and tactically powerful!
• This game has a variety of game modes. The most common mode is the Standard mode where players take on a 5v5 versus battle with other real-time players. Then there is the Ranked mode and you can guess about it from the name itself. The last one is the quick match mode where players take part in intense 3v3 and 4v4 battles against others.
• The Standard and the Ranked modes are available in the Remoat Stadium map. The quick matches can be played on all the maps excluding Remoat Stadium.
• The game features over thirty plus different Pokémon, most of which you have seen in the animated series and movies!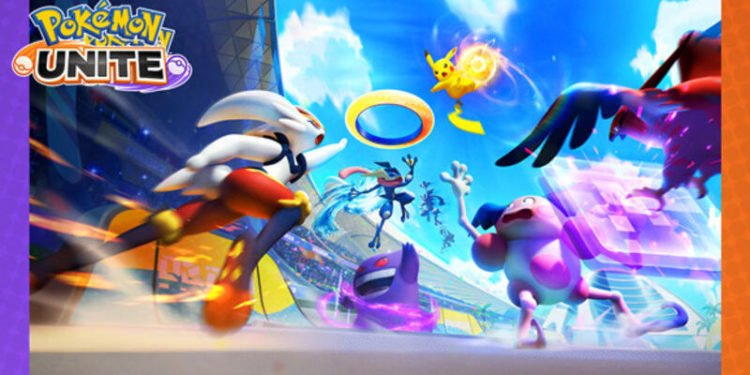 These are some features that make Pokémon United a game to watch out for. But if you have played the game and you notice minute details, have you ever noticed the small clock on your playable Licensed Pokémon? It is alright if you have not. But who have noticed it might be wondering, what is that small clock over there?
Let me tell you about it. When you use a licensed Pokémon in any match, sometimes you might find a little clock on the top of some Pokémon like Machamp, Garchomp, Cinderace and Crustle. Ever wondered what that clock is?
These are the Pokémon which are not free ones and are available in the shop for some amount of coins or premium currency. When your Pokémon has that little clock around it, it means that it is available for free for some time. This time frame maybe a week or some days. Keep in mind, the clock appears only for those Pokémon that are available in the shop for some amount.