The DLC expansions of Pokémon Sword and Shield is almost at our doorsteps. Come the end of June 2020, expansion "Isle of Armor" is set to be released followed by another expansion, "The Crown Tundra". While developer Game Freak is preparing for the launch of these DLC's, a rumour for some additional content being released alongside it has been noticed.
The rumour arises from data mining, which claims that a set of 21 new moves for your Pokémons should be released along with the DLC releases. The weird fact about this information is that the leaks were not gathered from an update for Pokémon Sword and Shield. Instead, the data miners managed to get their hands on this list via mining an update for the Pokémon Home. The latter is Nintendo's cloud service for Switch and compatible mobile device, designed as a place where players can gather together their Pokémons. Yesterday Pokémon Home got it's update 1.1.0 which has reportedly helped the data miners get a hold of the move list.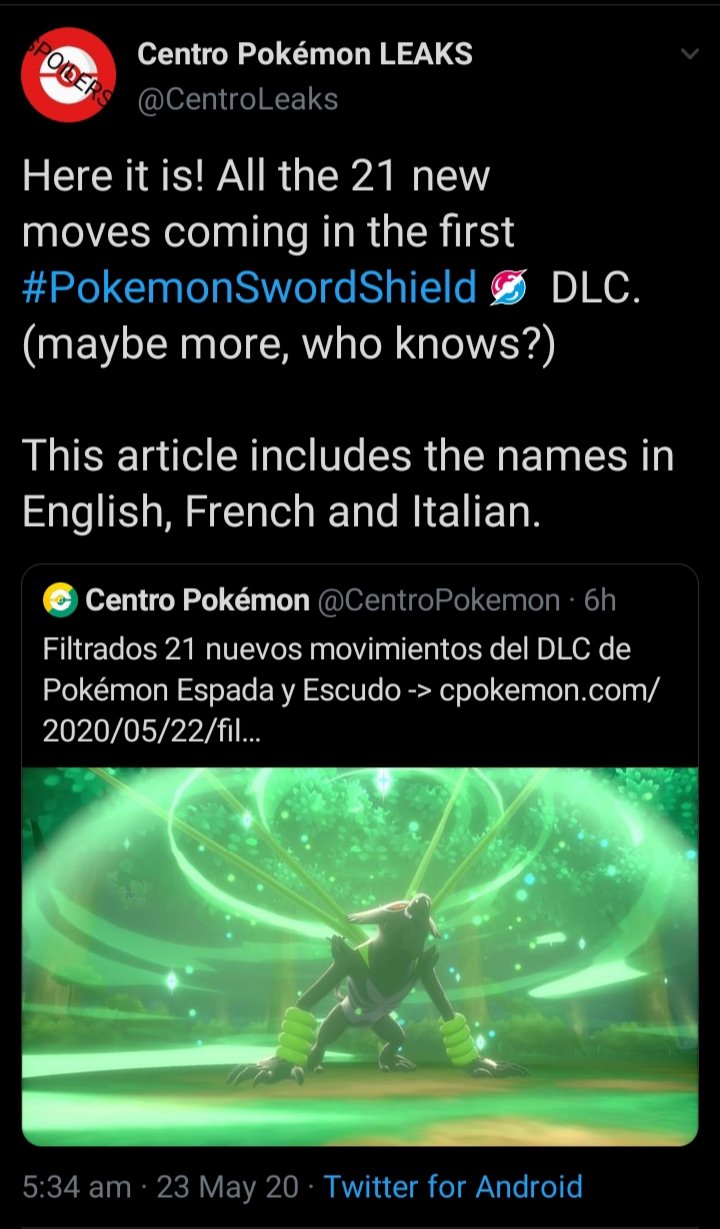 The information from the leak is very limited as it does not tell what these moves do or which Pokémons would be able to use them. It is still unclear whether or not any of them have any placeholder names. That being said, here is the list of the moves players should expect to see :
Expanding Force
Steel Roller
Scale Shot
Meteor Beam
Shell Side Arm
Misty Explosion
Grassy Glide
Rising Voltage
Terrain Pulse
Skitter Smack
Burning Jealousy
Lash Out
Poltergeist
Corrosive Gas
Coaching
Flip Turn
Triple Axel
Dual Wingbeat
Scorching Sands
Jungle Healing
Wicked Blow
Surging Strikes
All of these names sound like moves which your Pokémons can do, except "Coaching". Data miners have found that the name "Coaching" remains the same in English, French and Italian in the mining leaks. This suggests that it could be a placeholder or sorts. The move "Flip Turn" is written as "Eau Revoir" in French. It is very clear that this clever name is a combination of "Au Revoir", which means goodbye and "Eau", which means water. This suggests that this move could very well be a Water Pokémon move, and that was French 101 for you.
Data mining leaks can often be very reliable but at the same time they are subject to alterations. Players are waiting eagerly for the DLC expansions and these new moves could prove to be a useful gift for them.
Check out the original list provided by the leak here.