S Tier pokemon are the best ones when it comes to their usefulness in battle and has higher health and atk power in Pokemon Scarlet & Violet. In every game of the franchise, trainers always look for S-tier pokemon to capture and fully level them up to win battles. While this may sound simple, on the contrary, finding and capturing them can be very difficult. For an average player, they'll get obliterated if they face one without any preparations. If you're new to the game and want to know the best S tier pokemon, we have compiled a list that'll prove useful. Continue reading the article to know the top 5 & best S Tier Pokemon in Pokemon Scarlet & Violet.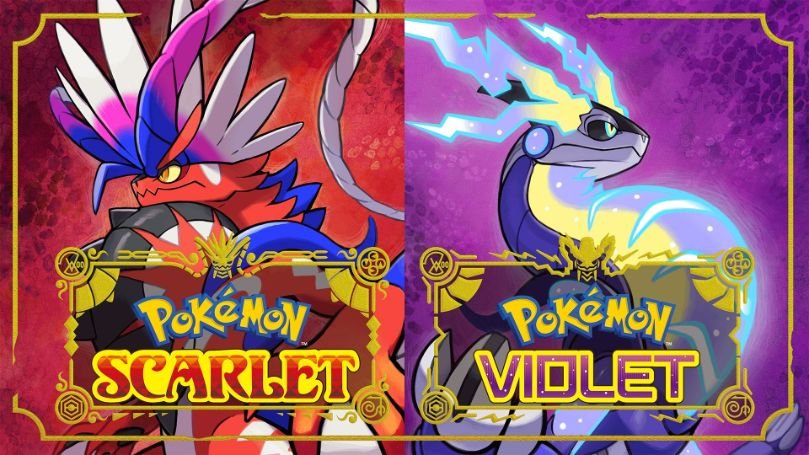 Top 5 & best S Tier Pokemon in Pokemon Scarlet & Violet.
Various pokemon have various abilities and it is quite obvious that not every pokemon in the game are powerful. Well, based on their stats and abilities, the various pokemon are divided into different tiers. That being said, players often look for S Tier pokemon when it comes to Tera Raid Battles or challenging trainers across the Paldea region. For a newcomer, it might be overwhelming on which pokemon to choose from. To help you with that, we have put together the 5 best S tier pokemon that you can get.
Dragapult
Dragapult is a dragon/ghost pokemon that comes first in our list of one of the best S-tier pokemon to have. It has abilities that can pierce through enemy moves. Using this pokemon is advised for Fighting and Normal types. It is also very fast against opponents and there are very few who can outspeed it. Using it can allow you a pre-emptive strike against opponents for its speed. It has a diverse move set that can prove useful during tera raid battles.
Annihilape
Annihilape is a fighting and ghost-type pokemon that has good attack power making it worthy as an S-tier pokemon. It has access to moves that are suited for protecting itself and dealing damage to opponents as well. It is resistant to Poison, Rock, and Bug types.
To use it effectively, use Bulk Up on your first turn against slower pokemon. However avoid using it too much because if the opponent lowers your health greatly, you can be defeated easily. When faced with unfavorable situations in battle, Terastallizing can allow you to reverse the matchup and use Bulk Up safely. It all comes down to how much damage you can take after the first Bulk Up so choose a tera type that can resist this pokemon's weaknesses.
Dragonite
Dragonite is a flying dragon-type pokemon that packs great power along with a cute appearance. While there are superior dragon-type pokemon like Salamence and Dragapult, Dragonite has one trait that others don't have. Its wide set of moves and bulkiness are the best traits so use them in battles. The dragon-type pokemon shines best when used as a setup sweeper.
Skeledirge
Skeledirge is a fire/ghost-type pokemon that has an edge over others when it comes to dealing damage. Its abilities Unaware and Blaze are perfect for dealing damage to opponents. Its offensive dual typing and natural bulk are reasons you should pick it for a more defensive & balanced team that needs to round off its coverage.
Hydreigon
Hydreigon is a dual dark/dragon-type pokemon that has good stats and it has a lot of resistances, making it a worthy S-tier pokemon. Its U-turn move opens up a lot of possibilities like using different attacks, switching out, and letting you analyze the opponent's strategy. If you equip it with Steel tera type, it can remove its 4/5 weaknesses, making it very useful in battle.
We hope that you enjoyed reading this article. Stay tuned for more updates about the latest Pokemon Scarlet & Violet guides, news, and more at Digistatement.