Pokemon Scarlet and Pokemon Violet are the two new entries in the Pokemon franchise by The Pokemon Company and Nintendo Switch. Likewise, there are many things about the games that fans are excited about. Players are also looking forward to the different types of Pokemon they will be able to catch and train in the upcoming titles. However, two popular pokemon that fans are excited about are Zorua and Ditto. As the games are new, players may not be aware of how to get these pokemon. This article is therefore regarding the steps on how to get Zorua & Ditto in Pokemon Scarlet & Violet.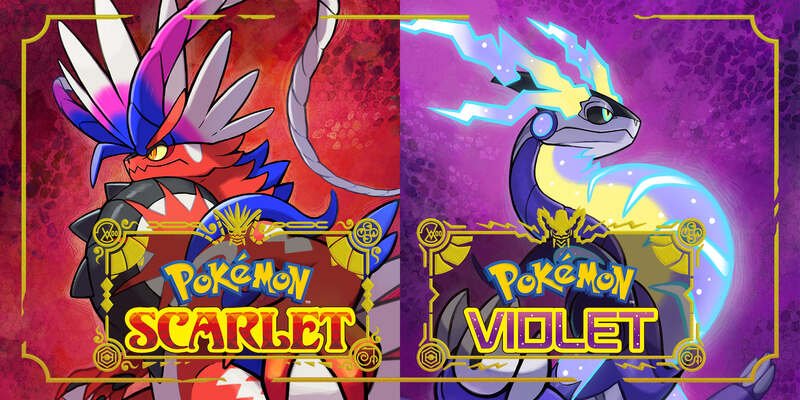 What type of Pokemon are Zorua & Ditto?

Zorua is usually a Dark-type pokemon however, its hisuian form makes it Normal/Ghost-type. Likewise, this pokemon evolves into Zoroark after a certain level, and looks like a fox but has a darker theme. Zorua can disguise itself, making it hard for players to catch. On the other hand, Ditto is a Normal-type Pokemon that looks like a blob with dot eyes. It is a Pokemon that has the ability to transform into anything it sees. This ability allows them to befriend other Pokemons by transforming into their look-alike. Well, enough about them, now let's see how to catch them in Pokemon Scarlet & Violet.
Pokemon Scarlet & Violet (SV): How to get Zorua & Ditto
Note that if you are catching them for the first time, the pokemon will display the "???" sign instead of their name. With that said, let's see where these pokemon are spawned.
Here are the required steps to catch Ditto-
First and foremost, you have to open the map in the game. On the map, you have to find Porto Marinada and select the area just east of that location and set it as a destination. This is the West Province (Area 2).
Next up, you have to walk around the West Province (Area 2) and find a wild Ditto here. It can be disguised as other pokemon, so look carefully. You have to battle the Ditto, use Quick ball and capture it.
Here are the required steps to catch Zorua
Open the in-game map and find the river stream just to the north of Tagtree Thicket. You have to set the area next to the stream as a destination.



Now, you have to get to this area and explore it until you find a wild Zorua. After finding a wild Zorua, you have to use Quick ball in battle and capture it. Zorua can also disguise itself so make sure to engage in battle with almost all pokemon in the region for a chance to get one. 

Finally, you now know how to get Zorua and Ditto in the game.
This was an article regarding how you can get two popular Pokemon in the new Pokemon Violet and Pokemon Scarlet games. You can also find out more information regarding the game by following Digistatement.