Pokemon Scarlet & Violet (SV) has added tons of new pokemon to the already huge list. Players will also encounter a lot of other pokemon that were present in previous games. Likewise, some are curious about how to get and evolve Dunsparce into Dudunsparce in the game. If you have played the previous titles, then you might already be familiar with this cute pokemon. But, it has a new evolution in PSV and fans are quite excited about it. So, if you are looking for more information as well, then you have come to the right place.
The Pokemon Company and Nintendo have been trying to give fans a true open-world experience. And, Pokemon Scarlet & Violet (SV) has everything that you'd expect from an open-world pokemon video game. It has the vibes and nostalgia of the previous titles as well as tons of new features. The developers have also added a lot of new pokemon to the game. This means that you will spend quite a bit of time exploring the map and trying to evolve them. Dunsparce is a fairly common pokemon in the game. So, you shouldn't have any problems capturing it. But, what do you do once you get it?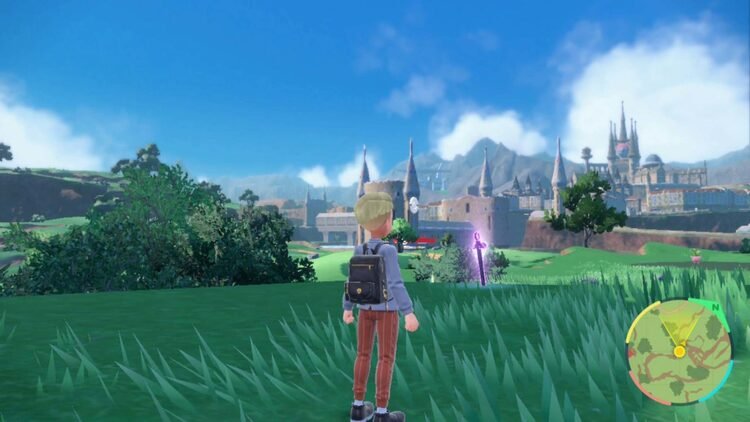 Pokemon Scarlet & Violet (SV): How to Get & Evolve Dunsparce into Dudunsparce?
As we mentioned before, Dunsparce is a very common pokemon in PSV. You will be able to find it all over the map. If you didn't already know, Dunsparce is a yellow snail-like pokemon with blue wings on his back. Due to these distinct features, it is also quite hard to miss. Since Dunsparce is so common, it is also quite easy to capture as well. Once you add this pokemon to your collection, it is time to evolve it into Dudunsparce. For this, all you have to do is make sure that it has the Hyper Drill move and then level it up to level 32.
Once you match these requirements, your Dunsparce will evolve into a Dudunsparce. Note that the main requirement is equipping the Hyper Drill move. Your pokemon will evolve even if you cross the level threshold. So, you don't have to worry if you weren't able to evolve it as soon as the pokemon hit level 32. Just keep grinding and after it learns the Hyper Drill move, level it up one more time and it will evolve. Well, this brings us to the end of this article. We hope that you found it helpful. Stay tuned to Digi Statement, and happy gaming.