As the Pokemon franchise continues to evolve, so does the tradition of Easter Eggs. An iconic example of this is the Diamond Dust phenomenon. Now, it's back in Pokemon Scarlet and Violet. When snow clouds are out, Diamond Dust can appear randomly, creating a spectacular display of shimmering dust. If you too want to bask yourself in the light of the Diamond Dust in Pokemon Scarlet & Violet, read this guide till the end.
The sky comes alive with this effect, a captivating display of glittering orbs of light. As if a million tiny diamonds have been scattered across the sky. This phenomenon is only visible when it snows, creating a unique and beautiful landscape that will take your breath away. Although beautiful to behold, Diamond Dust unfortunately has no effect on battles. It does not give the players any kind of buff whatsoever. It is solely a visual effect to enjoy. So, how can you get this in the game?
Pokemon Scarlet & Violet (SV): Diamond Dust Weather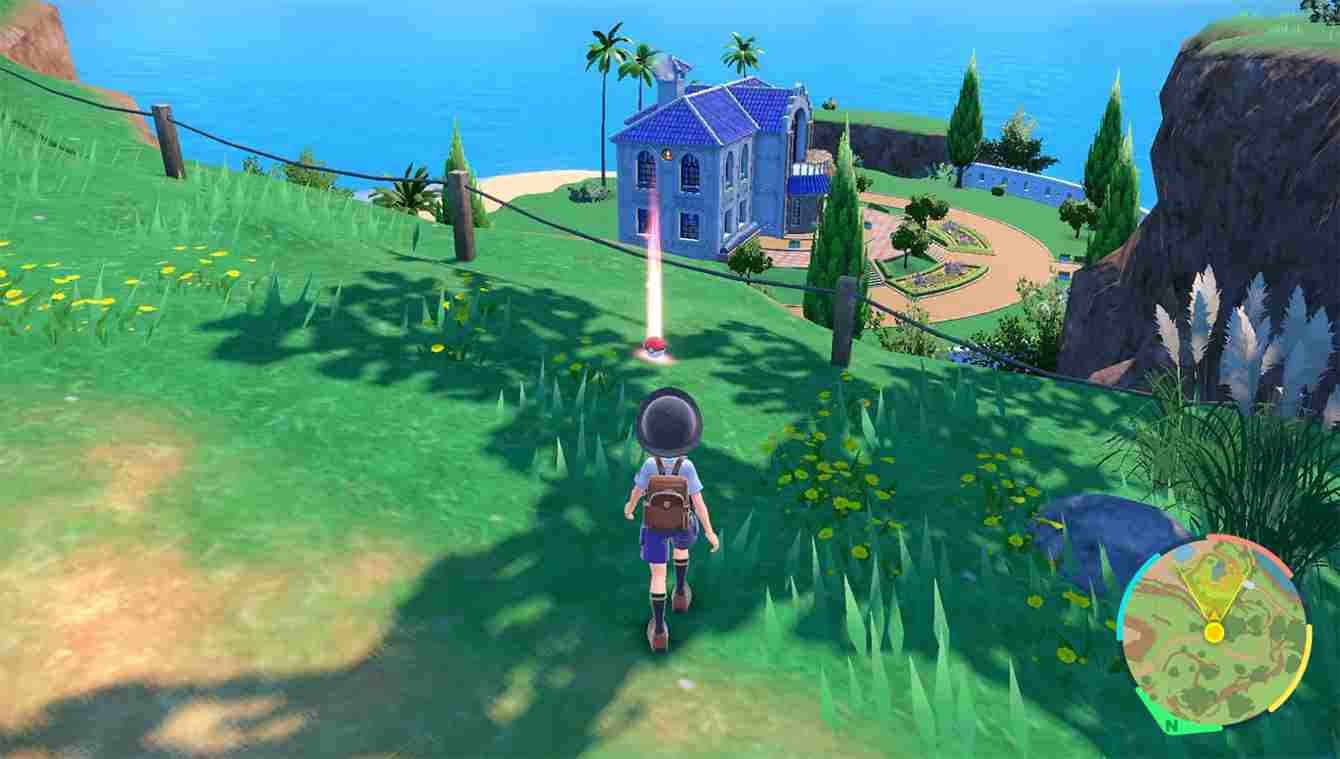 Diamond Dust in Scarlet & Violet is a type of snow shower appearing only in the wintertime and on days when it snows. It's not like how it used to be before (in previous Pokemon games), where you could depend on Diamond Dust showing up at certain times or dates. Now, in Scarlet & Violet, it's a matter of luck, a mystery that can only be solved by venturing out into the snow. But worry not, we will provide you will all the necessary information with which you can experience Diamond Dust for yourself.
How to Get Diamond Dust Weather?
Although it is a captivating, enigmatic occurrence, unlike the patterned phenomenon of previous Pokemon games, Diamond Dust is not associated with any particular day or event. It does not even appear as a treat on players' in-game birth dates. But fear not, there is still a way to experience Diamond Dust in the game without having to wait for a specific date. By following the steps mentioned below, you will be able to unlock this mysterious occurrence and marvel at its beauty.
If you wish to witness the breathtaking sight of Diamond Dust, the first step is to traverse the northern regions of Paldea. Specifically, explore the snowy terrains (Glaseado Mountain), until you notice snowfall.
At this point, it is recommended that you save your in-game progress. Now, explore the region, cross your fingers, and hope that your efforts have been rewarded.
However, if your luck does not shine on you at once, simply exit and load into the save file again, and repeat the process until you succeed in getting Diamond Dust.
With all the information given, you should now be able to experience this sight in the game. As tedious as it may sound, it is the only method to experience Diamond Dust in Pokemon Scarlet & Violet as of now. That is all for this guide. We hope you found it helpful. For all your gaming-related queries, stay tuned to Digistatement.
Related posts,
Pokemon Scarlet & Violet (SV): How to get Eviolite
Pokemon Scarlet & Violet (SV): How to get Clear Amulet