With Pokemon Scarlet & Violet (SV) launching a new picnic mode to make sandwiches, you can craft new recipes. With this, you can improve your chances of capturing and finding pokemon that you like. Isn't that awesome? The sandwiches have different power-ups depending on the recipe. For example, having a certain item in your sandwich with Curry Powder gives you a higher probability of coming across a specific type pokemon. So, basically, this item increases the odds of encountering pokemon types when used in recipes. Undoubtedly, this seems like a good ingredient but where can you find it in Pokemon Scarlet & Violet?
The curry powder ingredient is very easily mistaken for pepper in Pokemon Scarlet & Violet, by many players. You will not be able to buy the curry powder in the early stages of the game. But upon gaining experience and enough progress, surely you will be able to get access to it. However, before you use this item in your recipe, you have to acquire it. Furthermore, let us figure out how you can lay your hands on Curry Powder.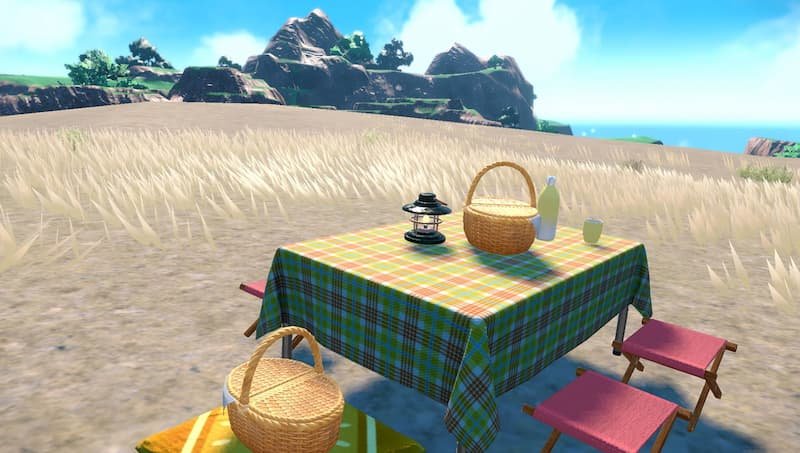 Pokemon Scarlet & Violet (SV): How to get Curry Powder
Well, you must move from the main city of Mesagoza towards the west. This will get you to the City of Levincia in Pokemon Scarlet & Violet. Then you must travel northeast via Artazon and the East Province (Area One) before reaching the rugged lands of the South Province (Area Three). The route will turn towards the west, and upon crossing the river to enter the East Province (Area Two) you will arrive at a certain point, Levincia's south entrance. Here you will be able to find Aquiesta Supermarket, where Curry Powder is listed.
The ingredient costs you 450 and you can sell it for 255, so it's better to use Curry Powder than to sell. However, you need to obtain seven out of the eight gym badges first. Only then, you will be able to purchase the curry powder at the Aquiesta Supermarket in Levincia. So, make sure you defeat the gym leaders and then set your quest to find this item.
Finally, at Aqueista Supermarket, Curry Powder is one of the last ingredients available to you on the list. Other ingredients that are exclusive to this supermarket are Horseradish, Wasabi, Klawf stick, and Tofu. Curry powder can be purchased for a total of 450 Pokedollars. With that being said, now you know how to get this item in the game. For more such guides, make sure to visit DigiStatement daily.