Berries are one of many items in Pokmon games that you can make a Pokemon hold during battles. The held items feature for competitive battles was introduced in Generation II Pokemon games, and so were the Berries. There are many kinds of berries that have been a part of Pokemon games since Generation II. Recently, TPC and Nintendo initiated the ninth generation of Pokemon video games by releasing Pokemon Scarlet and Violet. And fortunately, this installment also features many kinds of berries that you can use during battles. One of many berries in Pokemon games is Chople Berry. Carry on reading this guide to learn how to get Chople Berry in Pokemon SV.
Pokemon SV Chople Berry
As mentioned earlier, Berries are items in Pokemon SV that pokemon can hold during battles. Bringing their effects into the picture, berries can play a vital role during battles. Each berry has a different effect on the Pokemon who is holding it or the opponent. Talking about Chople Berry, it lowers the attack of the opponent by 50% for a single time, given that the move used by the opponent is a super effective Fighting Type move. One thing to note here is that Chople Berry lowers the opponent's fighting attack's damage by 50% only once. If the opponent is continuously attacking your Pokemon, Chople Berry would be inactive right after the first fighting type attack. Now that you know enough about Chople Berry, let's see how to get it in the game.
How to get Chople Berry in Pokemon SV?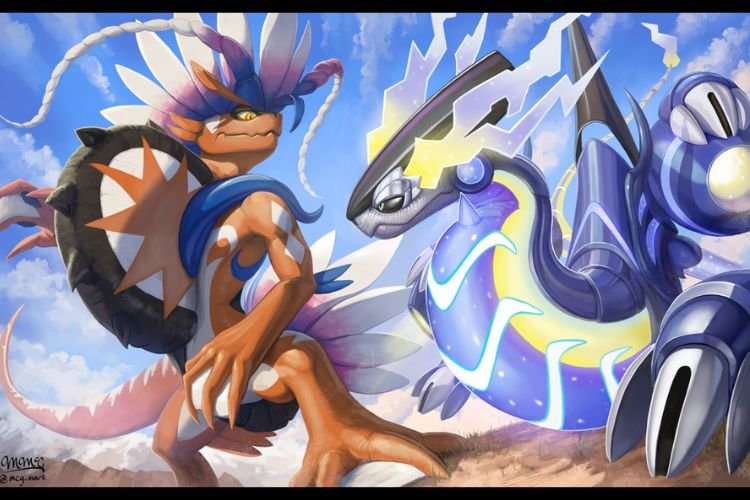 Chople Berry is easily available to get through Sparkling Dropped Items. These items are dropped randomly across the Paldean region and you can easily pick them up by interacting with them. But because these items are randomly spawned, you might have to scout around the game's environment for a good amount of time before you finally find the desired berry. The role of luck is always present in finding them sooner. Adding to this point, many Pokemon SV players wonder whether Chople Berries are dropped after successful tera raids or not. Well, unfortunately, they are not. The only way to get these berries is by randomly picking them up via Sparkling Dropped Items.
So, this brings us to the end of this guide. It was everything about Chople Berry and how you can get it in Pokemon SV. If you found this guide helpful, share it with your friends.
Related: Pokemon Scarlet & Violet (SV): How to get Cheri Berry