A lot of players want to get their hands on the giant rock pokemon Stonjourner in Pokemon Scarlet & Violet (SV). But, unfortunately for Pokemon Violet players, it is a Scarlet-exclusive pokemon. This means that Violet players will need to trade something of equal value with a player who owns Pokemon Scarlet in order to obtain Stonjourner. But, a lot of folks are unaware of where to locate this pokemon in the huge Paldean map in PSV. So, if you are also looking for more information about Stonjourner and want to find and catch it, then you have come to the right place.
Stonjourner, as the name suggests, is a Rock-type pokemon in Pokemon Scarlet & Violet (SV). It has a great design and has two massive stone pillars for the legs and a rectangular piece of rock as its head. It also has small arms and a hat all made out of stone. This gives Stonjourner a distinctive appearance in the game. But without proper information, it can be a little hard to find this pokemon. PSV has a huge map with tons of different locations. This means that you will need to wander aimlessly for hours before you stumble across this pokemon. But, we are going to help you out so that you can easily add this pokemon to your deck.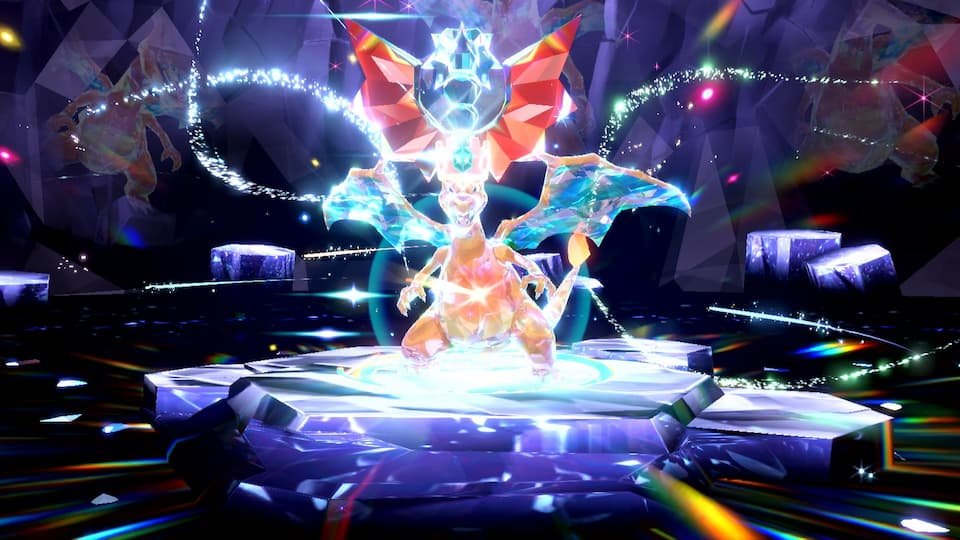 Pokemon Scarlet & Violet (SV): How to Find, Get & Catch Stonjourner?
Stonjourner only spawns in one location in Paldea in Pokemon Scarlet & Violet (SV). So, if you want to find and catch this pokemon, then you should fast-travel to the Pokemon Centre in Casacarrafa (North). From here, head over to the Asado Desert. Now, you will need to do a bit of exploring because Stonjourner does not have a set spawn location. But, you will be able to locate it in the desert after taking a couple of trips around the region.
As we mentioned before, Stonjourner is a huge rock pokemon and is hard to miss. If you are unable to find the pokemon around, then we recommend leaving the area and returning after a while. Now, once you locate the pokemon, simply engage it in battle and use your Water, Fighting, Steel, Ground, or Grass-type pokemon. But, make sure to keep an eye on its health bar. Since Stonjourner is weak against these types, make sure that you don't knock it out. Well, this also brings us to the end of this article. We hope that you found it helpful. Stay tuned to Digi Statement, and happy gaming.