Are you ready to get one of the most unique Pokemon in Pokemon Scarlet & Violet (SV)? If yes, then you have come to the right place. Pokemon Scarlet & Violet has an electric-ghost-type Pokemon that belongs to Generation IV. One of the most unique properties of this Pokemon is that it doesn't evolve, but rather changes its form based on the motors of various types of appliances. With the help of these motors, Rotom can change its forms into Heat Rotom, Wash Rotom, Frost Rotom, Fan Rotom, and Mow Rotom. In PSV, the Rotom Catalog item is available to change Rotom's forms. Therefore, we will be learning how to find, get & catch Rotom in Pokemon Scarlet & Violet (SV).
Before you try to catch Rotom, you should be aware of its physical features like color, type, etc. Since you are already made aware of Rotom's type which is electric/ghost, you should also keep in mind that Rotom is basically orange in color with a plasma body. The shape of this Pokemon is like a lightning body. The orange body of this Pokemon is covered with somewhat a mix of the blue and white aura surrounding it. So, the next time you encounter a Pokemon with blue eyes, an orange body, and a whitish-blue aura, you will know who you are dealing with.
Also read: Pokemon Scarlet & Violet (SV): How to Change & Alter Date & Time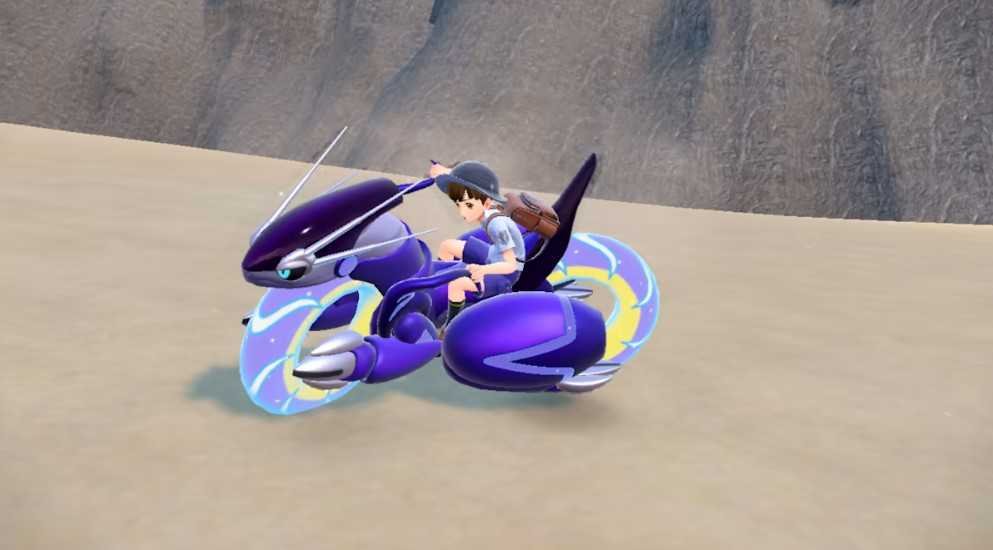 Pokemon Scarlet & Violet (SV): How to Find, Get & Catch Rotom
Although you can encounter Rotom in the wild lands of Paldea, there are some specific locations where the chances of this Pokemon spawning are simply higher. Therefore, instead of wasting your time in random locations in the wild, you can go to these locations if you want to find and catch Rotom. There are mainly two locations where you can find this electric-ghost-type Pokemon in the game. The first location is somewhere in the desert. Here, you will find a lighthouse on the northern side of the area. Hence one of the highest probabilities of finding Rotom is near the Lighthouse.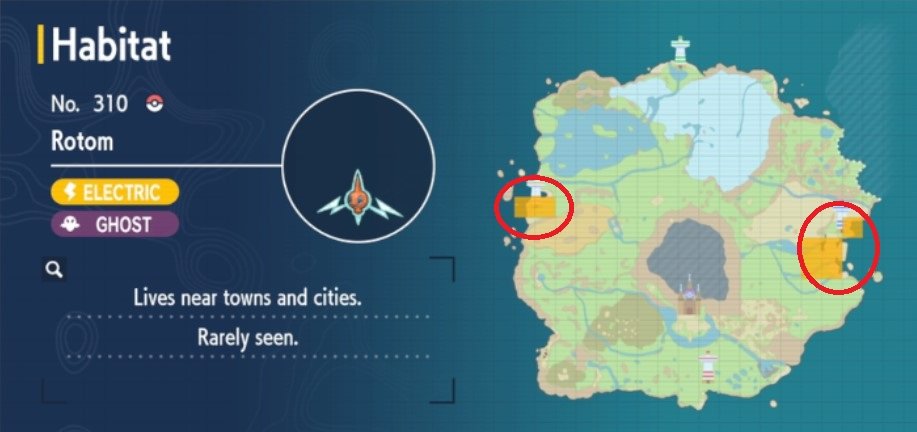 The West side and the East side lighthouse of the map including the area near Porto Marinada are best to look for Rotom. However, if you are unable to find the Rotom in the game itself, you will have to keep a sharp eye on your in-game map. This is because whenever a Pokemon comes near your sight which is unnoticeable through bare eyes, your map will inform you about it. Once you spot Rotom, you can catch it just like a regular Pokemon. On this note, we hope now you know everything about Rotom in Pokemon Scarlet & Violet (SV). Also, if you want to get the latest updates in the world of tech and gaming, do not forget to visit DigiStatement.