Pokemon Scarlet & Violet is the latest game that does things differently compared to the previous games and has new elements. If you've spent enough hours in the game, you must know about EV (Effort Value), a special stat that your pokemon gain from catching or defeating wild pokemon. However, EV training isn't permanent and if you aren't satisfied with the way your pokemon stats are maxed out, you can feed it berries to reduce its stats and train it in a different way. However, not many players know about the EV-reducing berries in the game. Well, that's where this article comes in. If you want a list of EV-reducing berries that are featured in Pokemon Scarlet & Violet, your search ends here.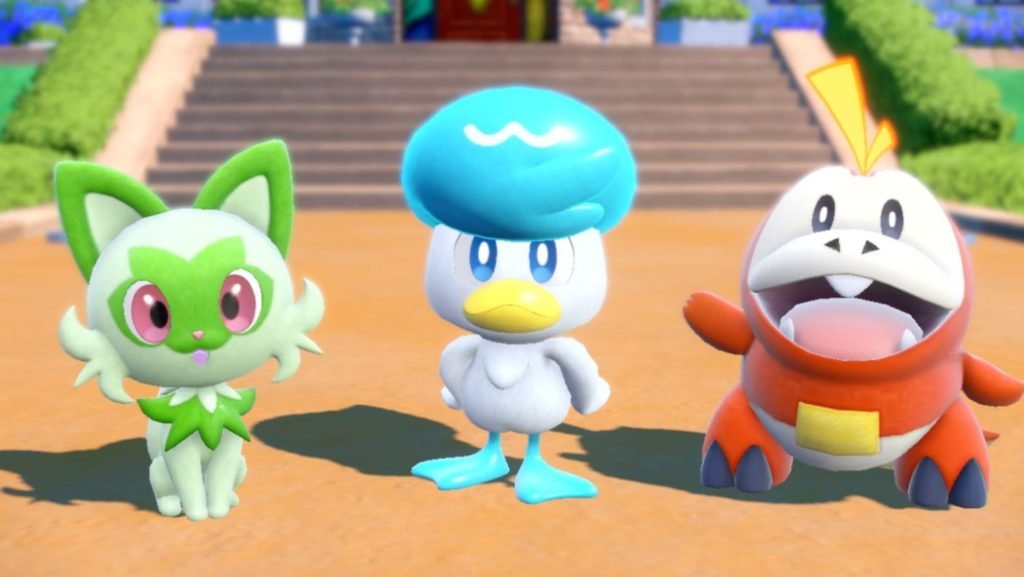 All EV Reducing Berries List in Pokemon Scarlet & Violet
Grepa Berry
Grepa Berry is one of the EV-reducing berries that can make the pokemon friendly towards you. This berry lowers the pokemon's special defense EV by 10 points. You can obtain Grepa Berry through multiple ways including the Porto Marinada Auctions, Tera Raid Battle Rewards, and lastly as a reward from the Emotional Spectrum Practice Rerun. It has a 10-base power fling damage and is a berry you should consider getting.
Kelpsy Berry
Kelpsy Berry is another excellent berry that you can feed your pokemon to lower its EV stats. When you use it, it'll make your pokemon friendly toward you, and reduces its attack EV by 10 points. Like Grepa, it also has a 10-base power of fling damage. You can get it via the Porto Marinada auction or by taking part in 5-star raid battles. You'll be rewarded with a Kelpsy berry if you successfully clear it.
Hondew Berry
Hondew Berry is also a special berry that is very easy to obtain. If you use it on your pokemon, it'll make it more friendly towards you, and it lessens the pokemon's special attack EV by 10 points. The fling damage of this berry remains the same with 10 base power. As for obtaining it, it's fairly simple as well. Just head to Porto Marinada Auction house after clearing the Cascarrafa Gym Challenge and the berry might be there for sale. You can also get it as a reward by completing 5-star battle raids.
Tamato Berry
Tamato Berry is one of the berries that can't be obtained through traditional means. When you use it on your pokemon, it makes it more affectionate towards you and lowers its speed EV by 10 points. It also has a fling damage of 10 base points. You can pick it up as a sparkling dropped item at East Province (Area One), southeast of the regional pokemon center. Remember that the location they spawn is random so you'll have to explore the area until you find one. Tamato Berry can also be acquired via the Porto Marinada Auction house and from the Emotional Spectrum Practice Rerun as a random reward.
Pomeg Berry
Pomeg Berry is an item available in Scarlet & Violet that has unique effects. Using it on pokemon will make it friendly towards you while reducing its HP EV by 10 points. You can get your hands on Pomeg Berry in three different ways. The first is through Porto Marinada Auction house, the second is via 5-star tera raid battles, and lastly, the third is through Emotional Spectrum Practice Rerun.
Qualot Berry
Qualot Berry is mainly used by trainers who wish to reduce the defense EV of their pokemon. Like always, using it on a pokemon makes it friendly towards the trainer, but also reduces the Defense EV by 10 points. The methods that you can use to acquire it are the same as Pomeg Berry.
We hope that you enjoyed reading this article. Stay tuned for more updates about the latest Pokemon Scarlet & Violet, guides, news, and more at Digistatement.