After a glorious 23 years run of the famous Pokémon anime, a couple of plot points have become a cardinal rule in the show. One of them is that Ash's Pikachu, the iconic face of the franchise has never undergone through evolution. However, the Pokémon Company is likely looking forward to breaking this rule after 23 years!
According to recent leaks related to the upcoming 1,112th episode of Pokémon Journeys, Ash is finally going to turn his Pikachu into its more powerful form Raichu. What had previously kept Ash from doing so was Pikachu's consent which was established very early on in the show. In the 5th episode of the series "Showdown in Pewter city", Pikachu was put through the choice of accepting a thunderstone and triggering evolution. However, Pikachu refused and since then the topic of its evolution has never been touched in the series, untill now.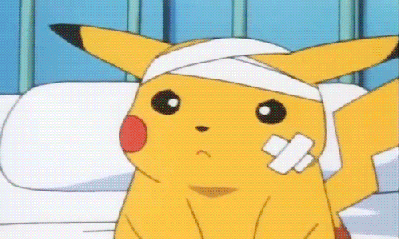 Twitter user Anipoke Fandom has leaked the plot of the upcoming episode which sees Pikachu finally accepting a thunderstone. If this leaks stands true, episode 1,112 will hold massive significance in the history of the franchise. Though not set in stone and certainly not backed by the Pokémon Company, Anipoke is known to provide fairly accurate leaks in the past as well. Therefore, it's only a matter of patience till we discover the fate of everybody's favourite electric rodent.
Summary and VA List for PM035. #Anipoke pic.twitter.com/TqZDJIEanp

— Anipoke Fandom (@AnipokeFandom) August 22, 2020
There is no doubt that this change is pretty massive not only from a plot standpoint but also among the fan base. Over the years, people have obsessed over the iconic face of the franchise and the upcoming episode could canonically change it forever. Thus, everybody is expecting the Pokémon Company to play their cards right in order to avoid upsetting long time fans of the series.
The 1,112th episode of Pokémon Journeys is set to air in Japan on 30th August. Western Pokémon Journeys viewers will have to wait till 11th September till the latest batch of episodes go online on Netflix.