Pokémon HOME is a cloud service for Nintendo Switch and compatible mobile devices designed as a place where all Pokémon can gather. Pokemon Home has launched today & its app is now available on Android & iOS.
However, many players are facing trouble with the mobile app. They are getting an error message while connecting to Nintendo Account. You can check the complaints of a few users.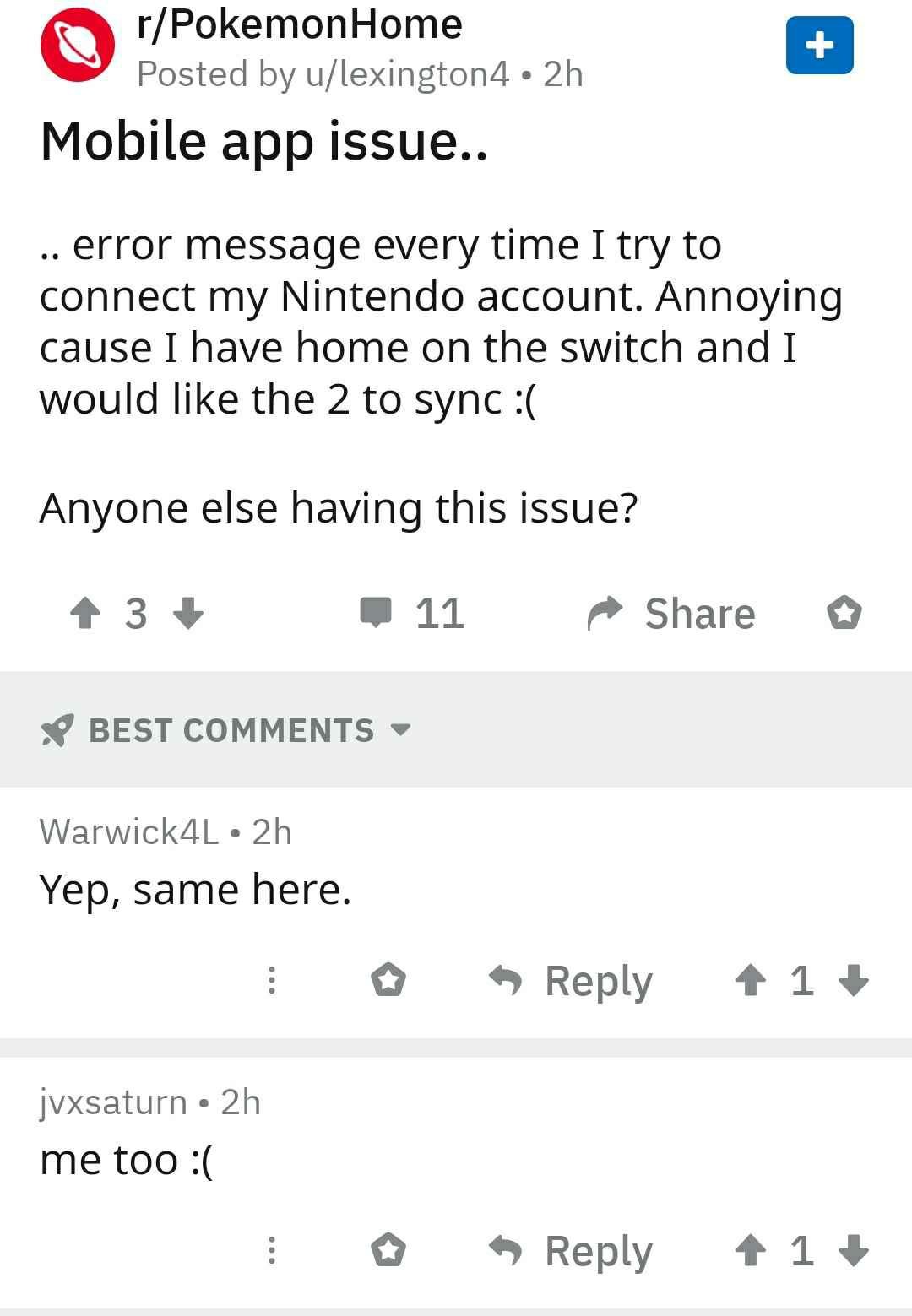 Some players have told that players should not use the touch ID & Face ID method. Manual entering of Login ID & Password has worked for them. So, you can give this workaround a try. It is the first day of the launch, so the servers are currently overloaded which is resulting in connection errors for many players. Rest assured, we are keeping a close tab on this issue, and will update you with more information whenever it arrives.
About Pokemon Home
The Nintendo Switch version of Pokémon HOME supports connectivity with the Nintendo Switch games Pokémon Sword, Pokémon Shield, Pokémon: Let's Go, Pikachu!, and Pokémon: Let's Go, Eevee!
Both the Nintendo Switch version and mobile device version of Pokémon HOME support connectivity with the Nintendo 3DS software Pokémon Bank. With the help of Pokemon Home, players can transfer Pokemon from Pokémon: Let's Go, Pikachu!, and Pokémon: Let's Go, Eevee! to Pokemon Sword & Shield.