There are very few augmented reality mobile games on the market & it is quite a niche segment. But Niantic has successfully aced the art of AR-based games. Their games Wizards Unite & Pokemon Go are on the best examples of it.
Speaking of Pokemon Go, it was released in 2016 & since then it has been running strong. The game has a huge community base & is monthly played by millions of players. The success of the game can be credited both to Niantic & the game's huge fanbase.
Niantic kept adding interesting in-game events & features in the game from time to time. In the year 2019, the company introduced Team GO Rocket to the game, which was a huge success.
This year, devs introduced GO Battle League, which allows players to battle online with other opponents based on skill-based matchmaking. Also, there is a global leaderboard where the top trainers can track their ranks.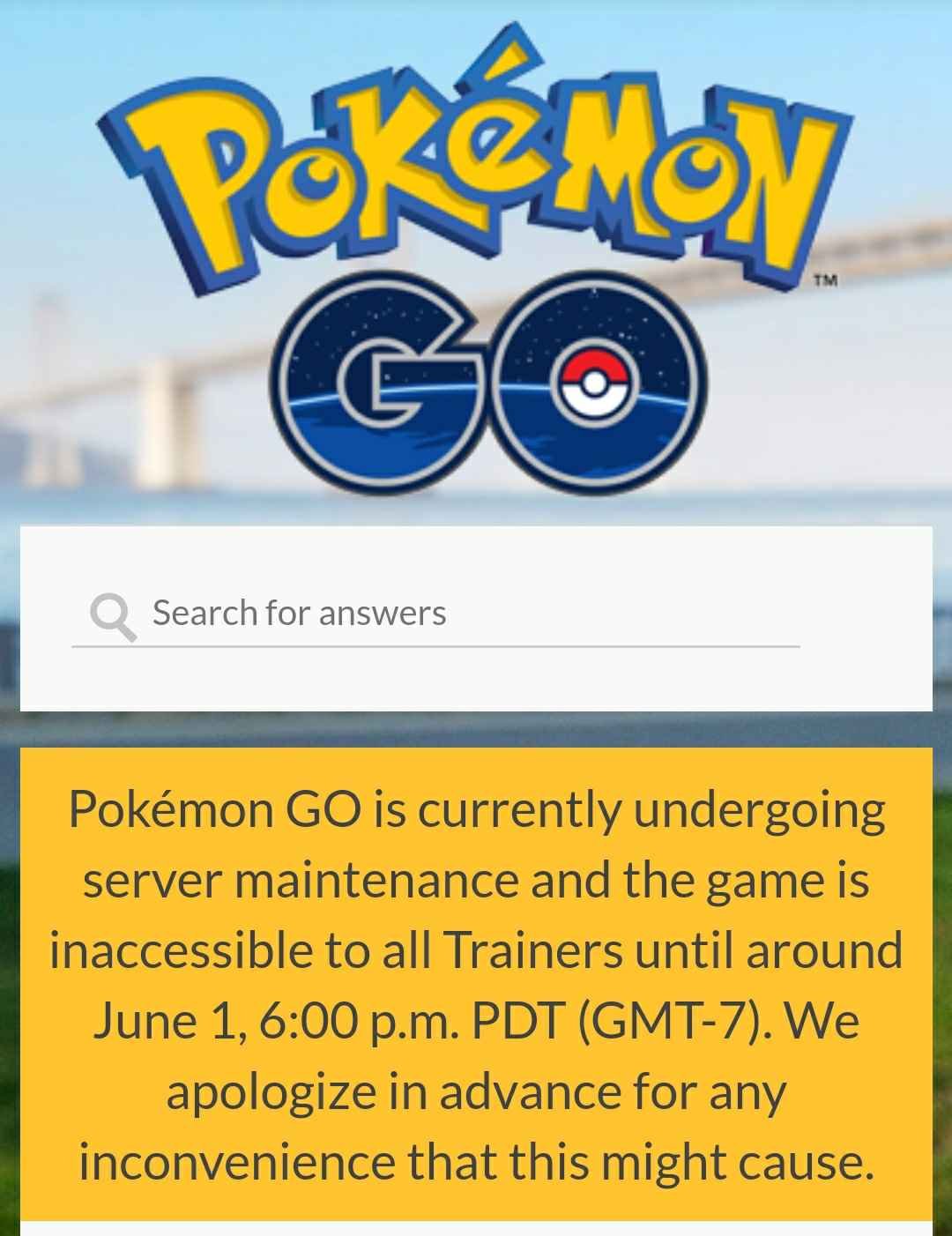 Coming to the topic, Pokemon Go servers have gone into maintenance for the first time since the release of the game. But as the game servers will start getting back live again for transition, players may experience odd app behaviors & Niantic has also issued a statement regarding the same which you can read below.
Trainers, we are slowly starting to reopen access into Pokémon GO to ensure game stability. However, if you log in during this transition time, you may experience odd app behaviors, such as being unable to see Gyms or PokéStops on the map.

For this reason, we strongly recommend that all Trainers refrain from accessing the app at this time until maintenance is fully completed. We'll be updating again when that is. Thank you all again for your patience!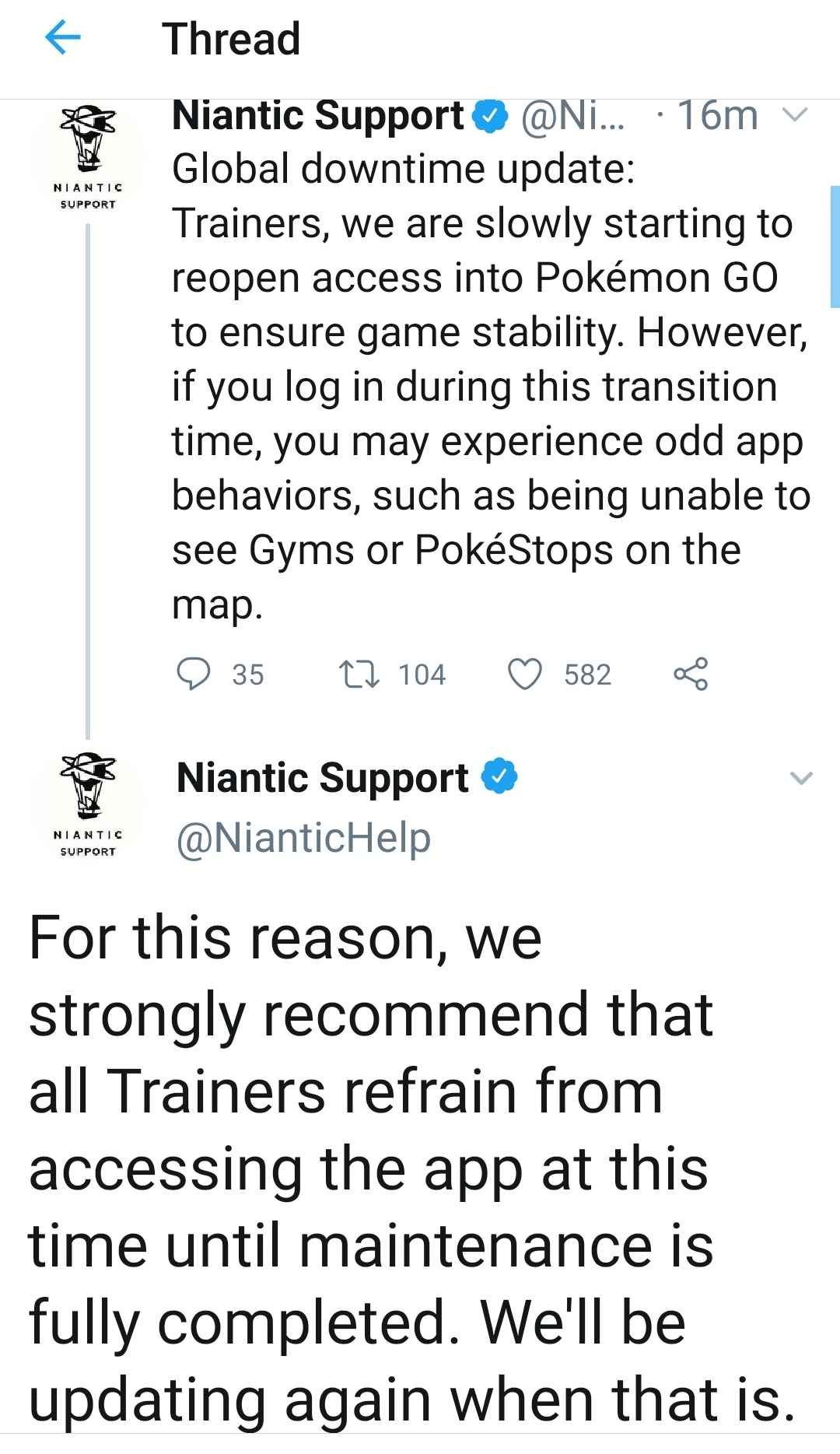 We are currently tracking all the developments regarding the ongoing maintenance & will update you with more info, whenever it arrives. For more updates on this, stay tuned with us.