Niantic Games has started to roll out Remote Raids in Pokemon Go. The feature is available for all trainers.
Remote Raid was announced on April 15, which allows players to join any Raid Battle they can see n the Nearby screen or that they can tap on the map. Over twenty players can join the remote raid with a limited number of Trainers using a Remote Raid Pass.
Remote Raid Passes can be purchased at the following costs:
1 Remote Raid Pass ->100 PokéCoins
3 Remote Raid Pass -> 250 PokéCoins
Datamined Remote Raid setting file reveals that you can hold at max 3 remote raid passes at one time.
Here is how Remote Pass look like:
Remote Raid Launch celebration boxes
As part of the Remote Raid launch celebrations, trainers can buy remote raid boxes containing remote raid passes from the in-game shop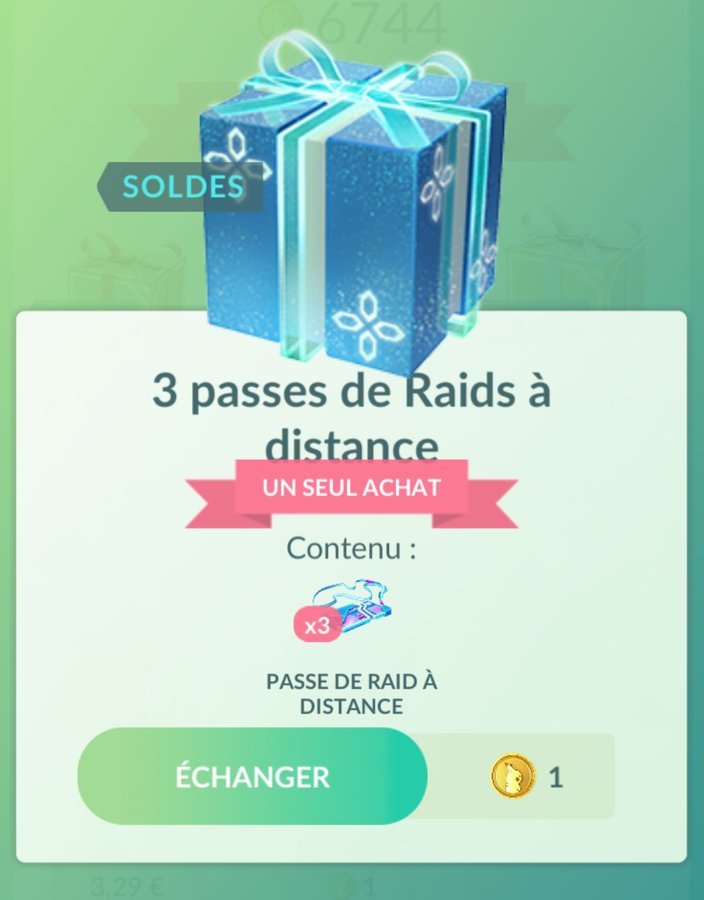 You can buy:
A new 1 PokéCoin bundle that contains 3x Remote Raid Passes. It can be purchased only for one time.
A regular sale boxes that contain 3x Remote Raid Passes for 250 PokéCoins.