Pokemon Buddy Up event is currently live in the game. It started on April 21, 2020, at 8 am & will stay live until April 27, 2020, at 10 pm local time. The following list of Pokemon can be seen more often in the wild under this event :
Alolan Meowth, Chansey, Eevee, Feebas, Lillipup, and Joltik. Well, apart from this, there are also some changes in the Egg pool.
Coming to the topic, Niantic has rolled another update for Pokemon Go. The latest patch for the game is coming with version 0.173.2. It has added some new features & enhancements to the game. You can check its more details from here.
Samsung Galaxy S20 owners were facing an issue of crashing from the past few days. And it was not addressed in the game's last update. Well, there is good news for S20 owners, as 0.173.2 update has fixed the crashing issue.
But players who use Pokemon Go Plus are frustrated as they are unable to connect it to the game since the update 0.173.1 & even the latest patch 0.173.2 has also not fixed the connectivity problems of GO plus. Have a look at the few complaints down below.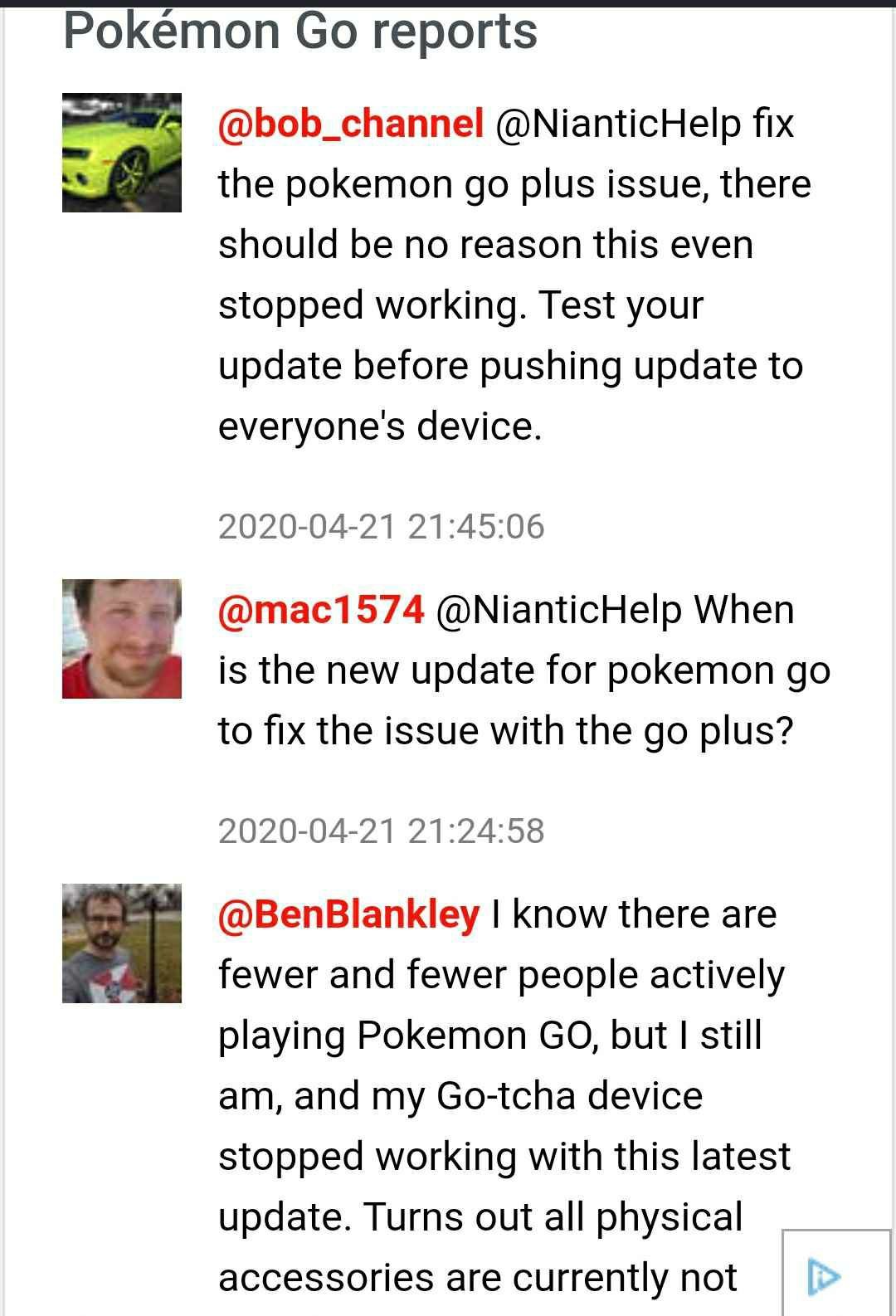 Well, we certainly hope Niantic will address the Pokemon Go Plus issues at the earliest & will release a hotfix for the same soon. Rest assured, we are keeping a close tab all the developments & will provide you with with an update whenever it arrives.